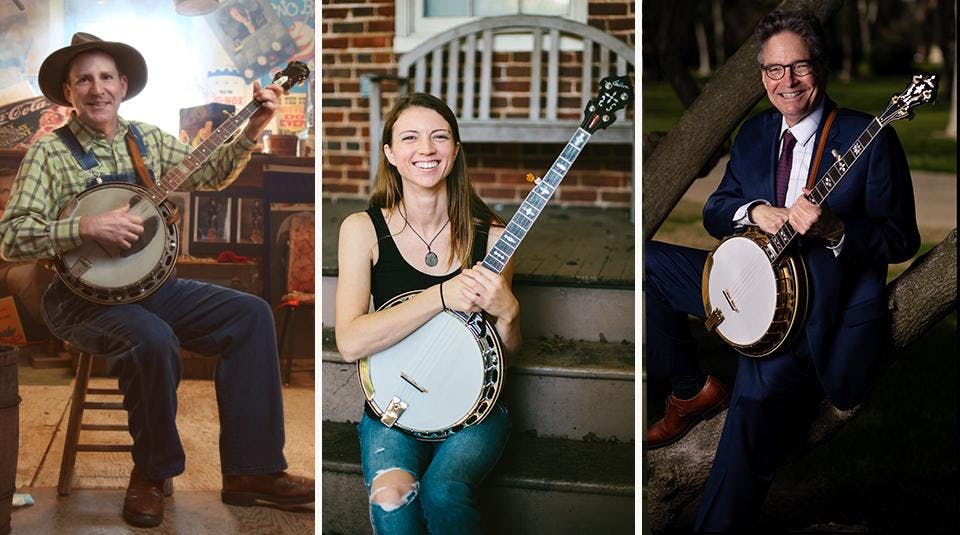 8th Annual California Banjo Extravaganza
Leroy Troy, Gina Furtado, Bill Evans, John Reischman, Chad Manning
$16.00 - $32.00
Sales Ended
8th Annual California Banjo Extravaganza at Freight & Salvage in Berkeley, CA
All tickets are subject to an additional $4 per ticket facility fee.
8th Annual California Banjo Extravaganza
Each November, San Francisco Bay Area banjo player Bill Evans brings together some of the best banjo players in the world and combines them with an ace backup band featuring several West Coast favorites for a series of incredible concerts across northern California and an afternoon of workshops in Berkeley. This year's annual northern California five-string banjo celebration features the incomparable old-time banjo entertainer Leroy Troy, the Virginia-based three-finger banjo virtuoso Gina Furtado, and, of course, California favorite Bill Evans. Joining this trio of banjo greats is their All-Star band, this year featuring John Reischman (mandolin), Chad Manning (fiddle), Dale Adkins (guitar) & Sharon Gilchrist (bass) for an evening of bluegrass, old-time, and beyond, celebrating the many different ways music is made today on the five-string banjo. Each musician will be featured individually with the All-Star Band as well as teaming up for one-of-a-kind duet and trio performances.
In previous years, the California Banjo Extravaganza has presented many of the best banjo players in the world, including Bill Keith, Tony Trischka, Danny Barnes, Alan Munde, and Charlie Cushman, among many others. This year offers another spectacular concert tour featuring three unique banjo talents.
Leroy Troy from Goodlettsville, Tennessee, is the living heir to the banjo entertainment traditions of early Grand Ole Opry star Uncle Dave Macon. None other than Roy Acuff was an early mentor, followed by the Bailes Brothers and Cordell Kemp, who learned directly from Uncle Dave himself. Known to audiences internationally from his appearances on television's The Marty Stuart Show, Hee Haw and Ousiders Inn as well as multiple appearances on the Grand Ole Opry, "The Tennessee Slicker" will amaze California audiences with banjo acrobatics and lively old-time songs with maybe a little bit of flat-foot dancing thrown in for good measure. When he's not touring the world as a solo performer or with his trio, he holds down the banjo chores with Nashville's Tennesse Mafia Jug Band. Banjos will be thrown in the air during a Leroy Troy performance!
"[Furtado] is a rising major talent on the banjo…along with her wealth of talent as a songwriter." - Bluegrass Unlimited magazine
Gina Furtado, from Winchster, Virginia is a 2019 nominee for the International Bluegrass Music Association's Banjo Player of the Year. Known most recently for her work with Chris Jones & The Night Drivers, she recently stepped out on her own to lead the Gina Furtado Project. Her 2017 debut solo CD True Colors, established her as a formidable instrumentalist blending bluegrass and swing influences as well showing her off as an incisive singer-songwriter. This release resulted in two #1 songs on the Bluegrass Today charts with a new Mountain Home label project set to be released in September 2019.
"Bill Evans does for the five-string banjo what Van Gogh did for color." - Tom Franks, FolkWords
Bill Evans now calls New Mexico his home base but he's proud of the 28 years spent as a San Francisco Bay Area-based banjo performer and teacher. He also promises to continue to return to the state to curate and host the California Banjo Extravaganza each November. Bill has spent a lifetime bringing together folks who love and play the five-string banjo. His books Bluegrass Banjo For Dummies and Banjo For Dummies are among the most popular instructional books in the world. These days, you'll find Bill performing with flatpicking legend Dan Crary and with his solo show The Banjo In America. Over the last twenty years, he has shared the stage with David Bromberg, David Grisman, Peter Rowan, Dry Branch Fire Squad, Kathy Kallick , the Hard Road Trio, Alan Munde, Tony Trischka and Jody Stecher, among many others. His latest release is Songs That Are Mostly Older Than Us, recorded with the late Chattanooga, Tennessee fiddler Fletcher Bright and Americana icons Norman and Nancy Blake. Bill offers online lessons at www.pegheadnation.com, hosts the New Mexico Banjo Camp and teaches at many other bluegrass and banjo camps around the world.
"Reischman's full-throated mandolin never overplays or forces a point on the listener. The music is open, inviting, and engaging on multiple levels at once, telling musical stories without words like the birds in the tall pine trees or the waves upon the dark and rolling sea." - Acoustic Guitar magazine
John Reischman is one of the premier mandolinists of his generation: an understated visionary whose music is virtuosic without ever being flashy and who is renowned for his impeccable taste and tone. A Juno-nominated and Grammy award-winning artist, John is a founding member of California's Good Old Persons who is also celebrated for his work with the Tony Rice Unit as well as leading his own band John Reischman & The Jaybirds.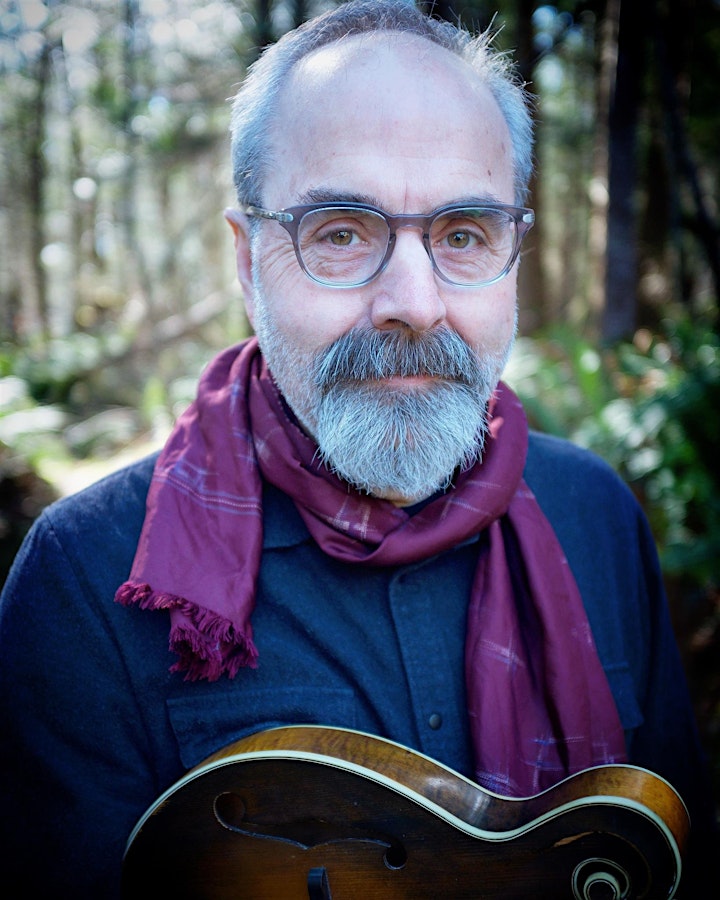 "Chad Manning is equally at home with bluegrass, swing and Texas-style fiddling. His playing is soulful, tasteful and exciting as are his original tunes. It's always a gas to pick with him!" - David "Dawg" Grisman
Chad Manning is flat out one of the best fiddlers in the world, plain and simple. These days, Chad along with his wife Catherine, teaches hundreds of folks out of the Manning Music studio in Berkeley. In addition, Chad performs with the David Grisman Bluegrass Experience, the David Grisman Sextet and Bangers & Grass. Along with John, Bill and Sharon, Chad also teaches online via Peghead Nation (www.pegheadnation.com).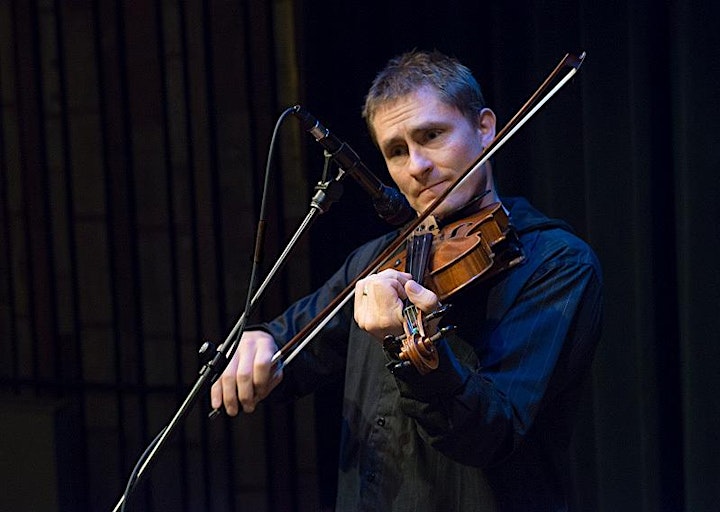 Sharon Gilchrist (bass) performs regularly with John Reischman and guitarist Scott Nygaard, in addition playing with Scott Law and the Bay Area-based band The Flatliners, which includes Keith Little and Avram Siegel. She is also known for her work with Peter Rowan & Tony Rice and the old-time band Uncle Earl. In addition to being a renowned bass player, Sharon is an outstanding mandolin player who also offers online lessons at www.pegheadnation.com.
Dale Adkins is one of the West Coast premiere bluegrass guitarists. Remembered for his work with Grammy-nominee Kate MacKenzie, Dale has collaborated with Dan Crary, Frontline, True North and Leah Larson, among many others. Called a "really, really good, as in a major force," by Flatpick Guitar magazine, Dale's solos reflect the best of contemporary bluegrass guitar playing. He's also the proprietor of Big Owl Studios in central Oregon and is celebrated as one of the leading acoustic music recording engineers and producers in the Northwest.