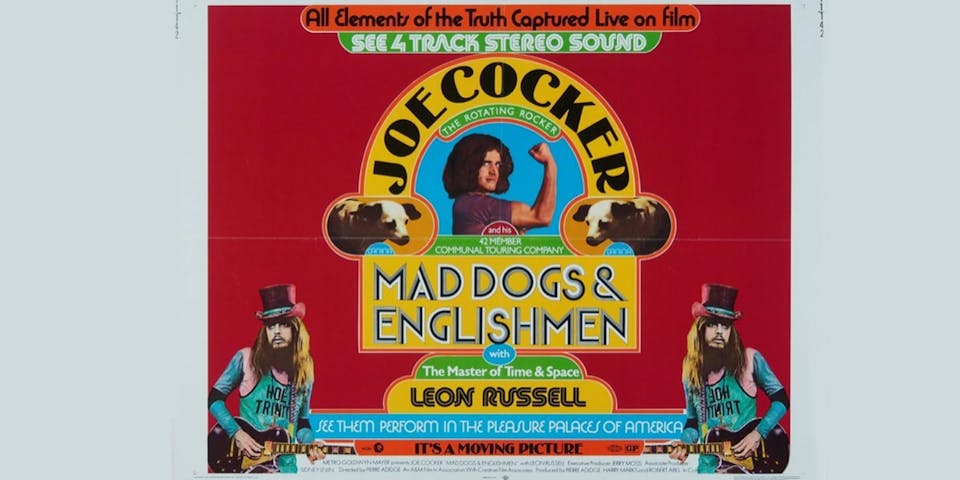 Films at The Freight: Mad Dogs & Englishmen
Mad Dogs & Englishmen
Mad Dogs & Englishmen is a 1971 American documentary film of Joe Cocker's 1970 U.S. tour, directed by Pierre Adidge, starring Cocker and Leon Russell. The film was released on March 29, 1971, by Metro-Goldwyn-Mayer.
Runtime: 117 min
Films at The Freight
With special thanks to the Friends of the Freight, come celebrate a new screen and projector while enjoying our superb sound system composed of speakers and amplifiers exclusively designed and installed by Meyer Sound Labs of Berkeley with the Films at The Freight!
A great way to enjoy music, film and community in the Littlefield Listening Room, come experience some of the most beloved films on music. Carefully curated by The Freight's program director, Peter Williams.