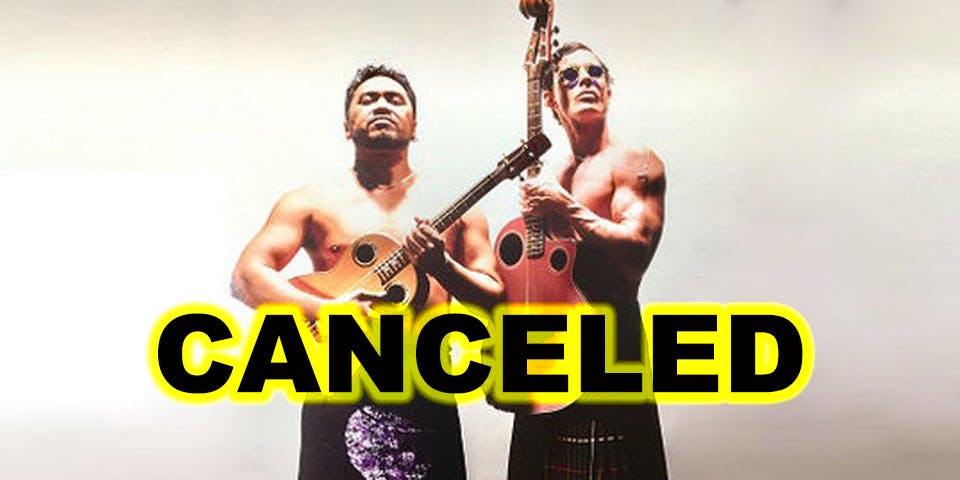 equal parts celebration and blues, folk and soul, salve and anthem
HAPA Reunion Tour
HAPA Reunion Tour
THIS SHOW HAS BEEN CANCELED - TICKETHOLDERS, SEE YOUR EMAIL FOR YOUR OPTIONS.
HAPA
Meaning "half" in Hawaiian, the name HAPA is inspired by the band's two members, Keli'i Kaneali'i, from South Pacific ancestry and Barry Flanagan, from New Jersey. The group's self-titled album, released in 1993, remains the number one selling recording by a group or duo in the history of recorded Hawaiian music. It would go on to sweep all six categories it was nominated for at the 1994 Hawaii Music Awards. In 2007, the album was acknowledged by Honolulu Magazine as #31 of the "50 All-Time Greatest Hawaiian Recordings Of All Time" with the original song "Lei Pikake" acknowledged as #32 in the follow-up "50 All-Time Greatest Songs" issue.
The group's groundbreaking music has established them as the most recognized name in Hawaiian Music since their debut release. Due to popular demand, the original members will reunite once again on the Freight & Salvage stage.
Youth/Student discount tickets are available by using the access code: STUDENT.