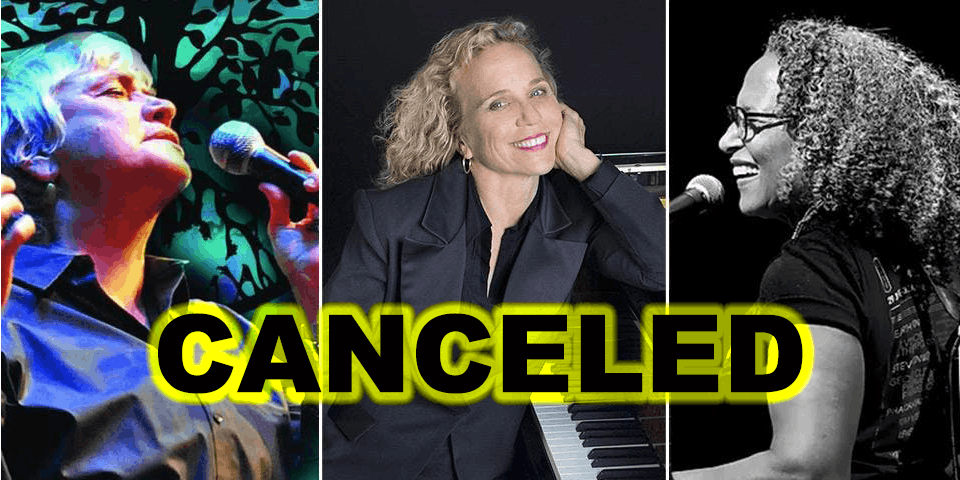 The Power Trio of Women's Music
Cris Williamson, Barbara Higbie, and Vicki Randle
Cris Williamson, Barbara Higbie, and Vicki Randle
THIS SHOW HAS BEEN CANCELED
Cris Williamson
Decades before indie labels were the norm, and years before women had any real access to the industry, Cris Williamson was busy changing the face of popular music. In 1975, the twenty-something former schoolteacher recorded The Changer And The Changed, for her brainchild, Olivia Records. the first woman-owned woman-focused record company. Her music and voice quickly became the soundtrack of a movement, and was the cornerstone of what would become known as "women's music," music created, performed, and marketed specifically to women. Today, that recording, The Changer and the Changed, remains one of the best-selling independent releases of all time.
"She is often considered a treasure, passed hand-to-hand, person-to-person," says the Boston Phoenix, "Williamson is an heroic character whose tireless activism continues."
Says Bonnie Raitt, "The first time I heard Cris' music, it was like hearing honey dripped on a cello... Cris has been a whole lot of women's heroes -- including mine."
The songs and the celebration continue with the release of her 32nd album; her latest CD, Motherland!
Barbara Higbie
A Grammy-nominated, Bammy award-winning composer, pianist singer-songwriter and multi-instrumentalist, Barbara Higbie has performed on more than 65 albums, including Carlos Santana's 2007 release. She has 11 recordings to her credit as well as contributions to 10 compilations that have sold in the millions.
"Higbie generated energy and enthusiasm whenever she was on stage, like a jolt of bright sunlight." —L.A. Times
"Barbara Higbie is one of the most exciting musicians I have heard, full of life and brilliant in her playing."—Phil Elwood, S.F. Examiner/Chronicle
"Higbie is a high priestess of collaboration…."— SF Gate
"A jazz pianist who can write and sing like Laura Nyro and Carol King, a prize-winning folk fiddler who will interpret a John Coltrane tune through a French vocal or add her own lyrics to one of Django Reinhardt's last compositions, Higbie brings all her gifts to bear…"—Derk Richardson
Vicki Randle
"I grew up listening to folk & rock music, but people expected and harangued me to sing R&B and soul music (because, duh, I'm black. I guess they felt like it was false advertising.) which my jazz snob father refused to let me listen to at home, So I literally taught myself how to sing like a black girl. Way better tips.
I'd seen Bobbye Hall play congas, which changed my musical trajectory from singer/songwriter, to vocalist/percussionist, which was much more hirable position. I got to see the world in many bands over the next 40 or so years and eat regularly.
My first tour was with Narada Michael Walden opening for the Brother's Johnson and Rufus with Chaka Kahn. Chaka, a drummer herself, began to insist that I sit in with Rufus as a kind of stealth move so she could play timbales when she wanted to. From there I toured with George Benson for the next 10 years, in addition to stints with Dr. John, Wayne Shorter, Kenny Loggins. I recorded when off the road with Herbie Hancock, Aretha Franklin, Todd Rundgren. I ended up in the Tonight Show Band with Jay Leno from 1992 to 2010. The last 8 years I've toured and recorded with Mavis Staples, was featured in the HBO documentary Mavis! and on two of her records.
I am a progressive political evangelist and when I'm not arguing with people on Facebook, my political views wend themselves into my song lyrics, whether with my Alt Rock/Funk band Skip The Needle or my solo acoustic performances where they reside alongside accounts of my disastrous dating life." - Vicki Randle
Youth/Student discount tickets are available by using the access code: STUDENT.