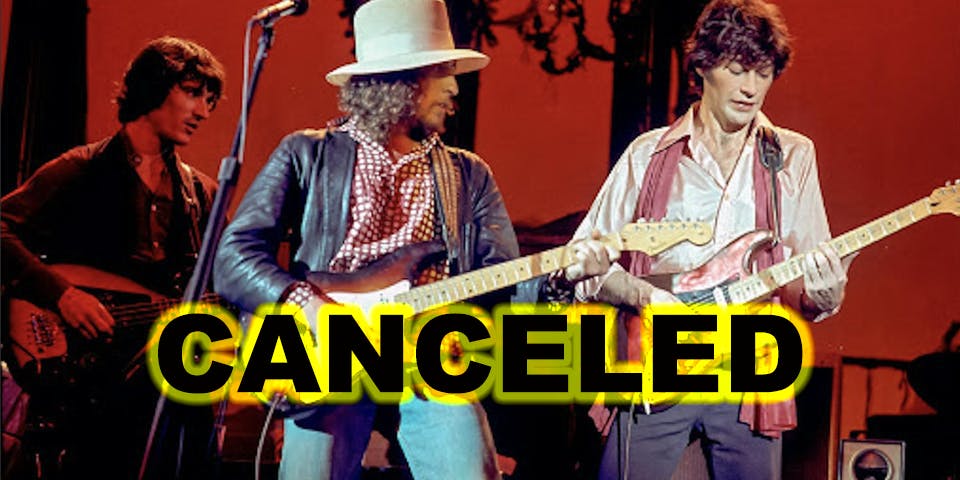 Films at The Freight: The Last Waltz
THIS SHOW HAS BEEN CANCELED
The Last Waltz
Seventeen years after joining forces as the backing band for rockabilly cult hero Ronnie Hawkins, Canadian roots rockers The Band call it quits with a lavish farewell show at San Francisco's Winterland Ballroom on Nov. 25, 1976. Filmed by Martin Scorsese, this documentary features standout performances by rock legends such as Bob Dylan, Van Morrison, Eric Clapton, Joni Mitchell and Muddy Waters, as well as interviews tracing the group's history and discussing road life.
Runtime: 117 min
Films at The Freight
With special thanks to the Friends of the Freight, come celebrate a new screen and projector while enjoying our superb sound system composed of speakers and amplifiers exclusively designed and installed by Meyer Sound Labs of Berkeley with the Films at The Freight!
A great way to enjoy music, film and community in the Littlefield Listening Room, come experience some of the most beloved films on music. Carefully curated by The Freight's program director, Peter Williams.