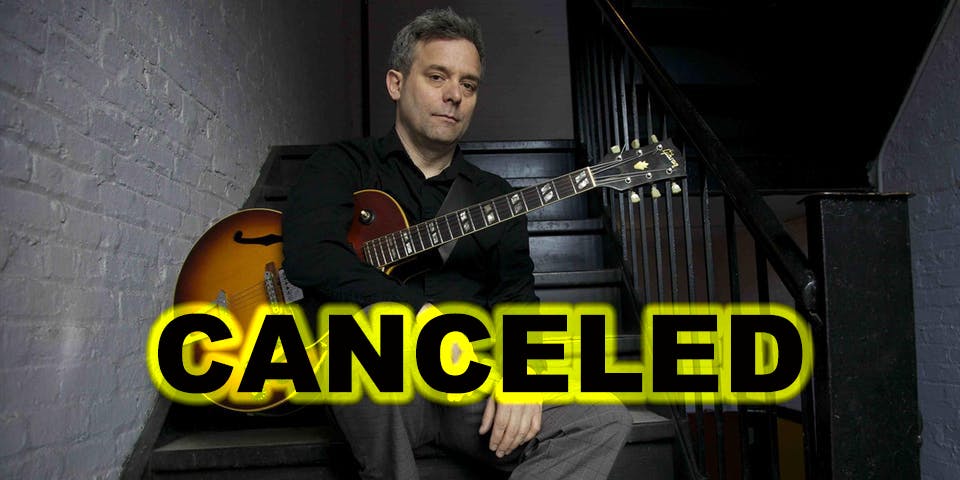 " one of the best-kept jazz-guitar secrets on the planet"
Will Bernard and Freelance Subversives
Will Bernard and Freelance Subversives
THIS SHOW HAS BEEN CANCELED
"…one of the most potent, if under recognized, guitarists on the post-Frisell/post-Scofield scene." – Bill Milkowski, Jazz Times
"Will Bernard is one of the best-kept jazz-guitar secrets on the planet." – Dan Ouellette, Billboard
Guitarist Will Bernard, a Berkeley, CA native and Brooklyn NY transplant studied guitar and piano from an early age with Dave Creamer, Art Lande and Julian White later developing and interest in classical music composition . He received a a degree in music from UC Berkeley where he studied with Andrew Imbrie and others.
Will has performed and or recorded with Dr Lonnie Smith,Tom Waits, Ben Sidran, Dr John, Booker T.Jones, Steven Bernstein's Millennial Territory Orchestra, Butler/ Bernstein and the Hot Nine, George Porter Jr., Zigaboo Modeliste, Global Noize, Greyboy Allstars, Galactic, Medeski, Martin and Wood, Mike Clark, Idris Muhammad and others.
As well as leading his own groups, Will performs regularly with the NY collaborative electro-funk band "Pleasure Drones", the W-Beez (With Wil Blades), Peter Apfelbaum's Sparkler and John Medeski's Mad Skillet with Kirk Joseph and Terence Higgins.
What the Critics Have Said:
"….Bernard cruise(s) with the mercurial flow of Steve Cropper (Booker T & The MG's) and obvious ancestor Grant Green. But, there's more razor sharp teeth inside his bite than these touchstones."– Dennis Cook, Jambase
"Bernard deserves higher recognition as one of jazz's hardest working and most gifted guitarists"– Dan Ouellette, Billboard
"Hanging out with some of Bernard's [songs] is like stepping into a Coen Brothers movie, an Elmore Leonard novel, or any other alternate reality peopled by unforgettable freaks."– Joe Gore, Guitar Player
Youth/Student discount tickets are available by using the access code: STUDENT.