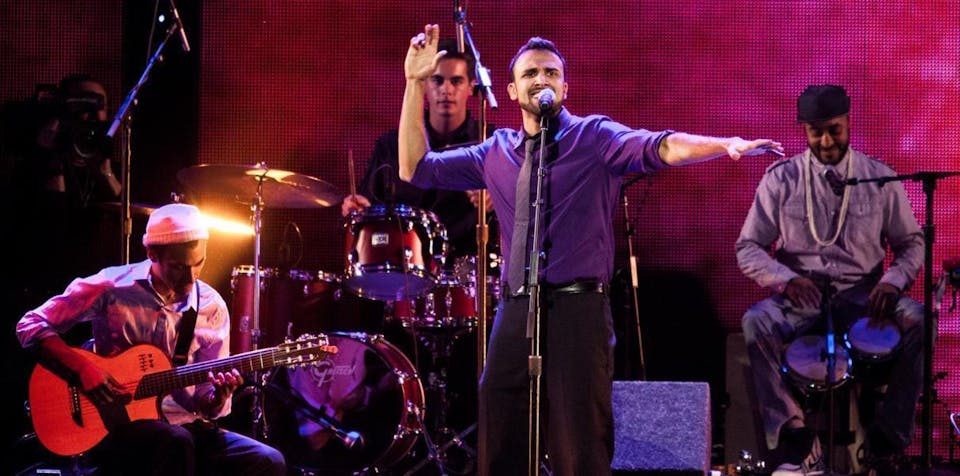 unique musical dialogue between Indian classical, jazz, hip hop, and funk
Aditya Prakash Ensemble
Aditya Prakash Ensemble
All tickets are subject to an additional $4 per ticket facility fee.
Aditya Prakash is an award-winning, American-born Indian classical vocalist best known for his powerful and emotive voice. Although firmly rooted in South Indian classical (Carnatic) music, his style is heavily inspired by North Indian classical music, Sufi music, Western classical, jazz, flamenco, and hip hop, which he brings out in his collaborative projects. The depth of his Carnatic training allows for him to bridge the gap between the rich, sacred and ancient art form and today's interconnected, diverse environment.
Youth/Student discount tickets are available by using the access code: STUDENT.