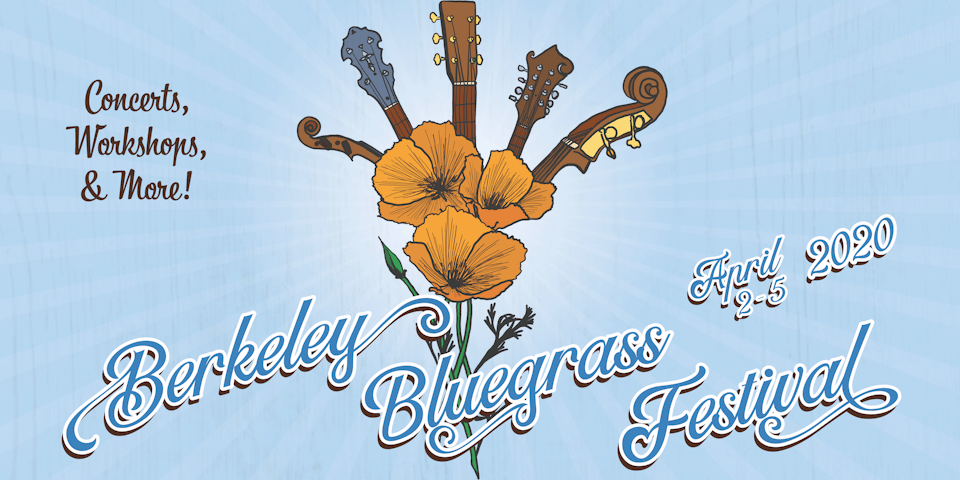 Berkeley Bluegrass Festival - Kickoff Party
The Town Howlers, Mission Blue, Anna Daisy
Berkeley Bluegrass Festival Kickoff Party with The Town Howlers, Mission Blue, and Anna Daisy
The Town Howlers
Disciples to the Godfathers of Bluegrass, The Town Howlers - featuring John Mckelvy, Rowan McCallister, Michael Small, Matt Crimp, and James Touzel- plays throughout California performing traditional bluegrass music and originals. Members of The Town Howlers have played in bands including The Earl Brothers, Bearcat Stringband, One Grass Two Grass, Old Belle, and The Clementine Stringband. Whether playing a festival, wedding, barroom, or private event, The Town Howlers deliver their strong harmony and driving bluegrass rhythm.
Mission Blue
Mission Blue delivers straight-ahead bluegrass featuring our special brand of family harmony singing. A collaboration of Dana and Avram Frankel, Mission Blue brings high energy to every show.
Anna Daisy
Anna Daisy is a 15-year-old flatpicking guitarist and vocalist based in El Dorado County who Bluegrass Today called a "whiz-kid." Her repertoire spans from hard-core bluegrass and driving oldtime to melodious Americana.
Daisy's musical journey started at the age of six when she sang and picked her first songs and tunes with her parents and sister as the El Dorado Family Band. She then co-founded the Rambling Minors, a popular youth bluegrass band, where she had the opportunity to play live on radio stations, KVMR and KPFA. KQED's California Report featured the band in May 2016. She recorded an EP-length CD with the Rambling Minors. Next, Daisy co-founded another popular youth bluegrass band: North Country Blue. Daisy, as a part of North Country Blue, played the Strawberry Music Festival, was featured on Insight with Beth Ruyack in 2019, played Viva Las VeGrass, and recorded a full-length album. Two of Daisy's originals, The Counting Song and Ruby High, were featured on the album. Daisy played the Califonia Bluegrass Association's Father's Day Festival with Rambling Minors and North Country Blue. Daisy has represented the California Bluegrass Association's Youth Program at the International Bluegrass Music Association's World of Bluegrass five times. Her original tune "Remy's Breakdown" won 2nd place in the Mike Auldridge Instrumental Composition Contest here.
Anna Daisy: Guitar, vocals
Kathy Barwick: Guitar, bass
Alex Sharps: Fiddle
Youth/Student discount tickets are available by using the access code: STUDENT.