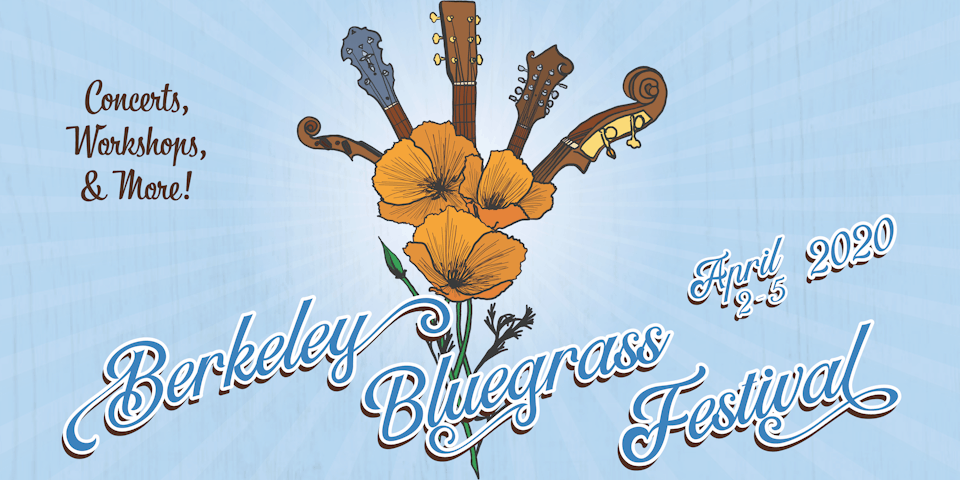 Berkeley Bluegrass Festival - Sunday
Peter Rowan Bluegrass Band with special guests, Hasee Ciaccio, Tatiana Hargreaves, Laurie Lewis, Tom Sauber
Berkeley Bluegrass Festival - Sunday
Peter Rowan Bluegrass Band with special guests Mike Witcher, Sharon Gilchrist, Paul Knight, Patrick Sauber, and Darol Anger
Grammy-award winner and six-time Grammy nominee, Peter Rowan is a bluegrass singer-songwriter with a career spanning over five decades. From his early years playing under the tutelage of bluegrass patriarch Bill Monroe, and following his stint in Old & In the Way with Jerry Garcia and subsequent breakout as both a solo performer and bandleader, Rowan has built a devoted, international fan base through his continuous stream of original recordings, collaborative projects, and constant touring.
AJ Lee & Blue Summit
Drawing from influences such as swing, folk, blues, jazz, country, soul, and rock, their undeniable talent and insatiable passion for bluegrass harks back to traditional classics while remaining uniquely modern. Over the years, Blue Summit's performed all around the country as well as in the UK, Ireland, and France. They've accrued many devout followers and distinctions including the Freshgrass 2019 Band Contest Winner, IBMA 2019 Momentum Vocalist of the Year, 2nd Place at the 2019 Winfield Guitar Competition, and numerous awards in Northern California. In 2019, AJ Lee and Blue Summit came out with their debut album, "Like I Used To," which consists entirely of AJ's original songs.
The Town Howlers
Disciples to the Godfathers of Bluegrass, The Town Howlers - featuring John Mckelvy, Rowan McCallister, Michael Small, Matt Crimp, and James Touzel- plays throughout California performing traditional bluegrass music and originals. Members of The Town Howlers have played in bands including The Earl Brothers, Bearcat Stringband, One Grass Two Grass, Old Belle, and The Clementine Stringband. Whether playing a festival, wedding, barroom, or private event, The Town Howlers deliver their strong harmony and driving bluegrass rhythm.
Youth/Student discount tickets are available by using the access code: STUDENT.