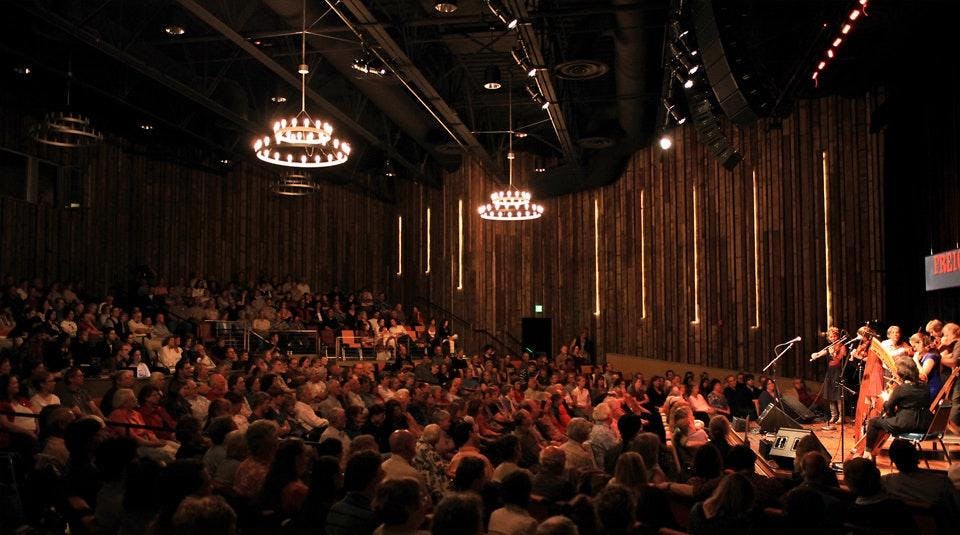 Berkeley Bluegrass Festival - Sunday
Peter Rowan Bluegrass Band, Alice Gerrard, Hasee Ciaccio, Tatiana Hargreaves, Laurie Lewis, Blue Summit, The Town Howlers
Berkeley Bluegrass Festival - Sunday
Peter Rowan Bluegrass Band with special guests
Grammy-award winner and six-time Grammy nominee, Peter Rowan is a bluegrass singer-songwriter with a career spanning over five decades. From his early years playing under the tutelage of bluegrass patriarch Bill Monroe, and following his stint in Old & In the Way with Jerry Garcia and subsequent breakout as both a solo performer and bandleader, Rowan has built a devoted, international fan base through his continuous stream of original recordings, collaborative projects, and constant touring.
Alice Gerrard with Hasee Ciaccio, Tatiana Hargreaves, Laurie Lewis, and more
Simply put, Alice Gerrard is a talent of legendary status. In a career spanning some 50 years, she has known, learned from, and performed with many of the old-time and bluegrass greats and has in turn earned worldwide respect for her own important contributions to the music.
Alice is particularly known for her groundbreaking collaboration with Appalachian singer Hazel Dickens during the 1960s and '70s. The duo produced four classic LPs (recently reissued by Rounder on CD) and influenced scores of young women singers — even The Judds acknowledge Hazel and Alice as an important early inspiration.
AJ Lee & Blue Summit
Drawing from influences such as swing, folk, blues, jazz, country, soul, and rock, their undeniable talent and insatiable passion for bluegrass harks back to traditional classics while remaining uniquely modern. Over the years, Blue Summit's performed all around the country as well as in the UK, Ireland, and France. They've accrued many devout followers and distinctions including the Freshgrass 2019 Band Contest Winner, IBMA 2019 Momentum Vocalist of the Year, 2nd Place at the 2019 Winfield Guitar Competition, and numerous awards in Northern California. In 2019, AJ Lee and Blue Summit came out with their debut album, "Like I Used To," which consists entirely of AJ's original songs.
The Town Howlers