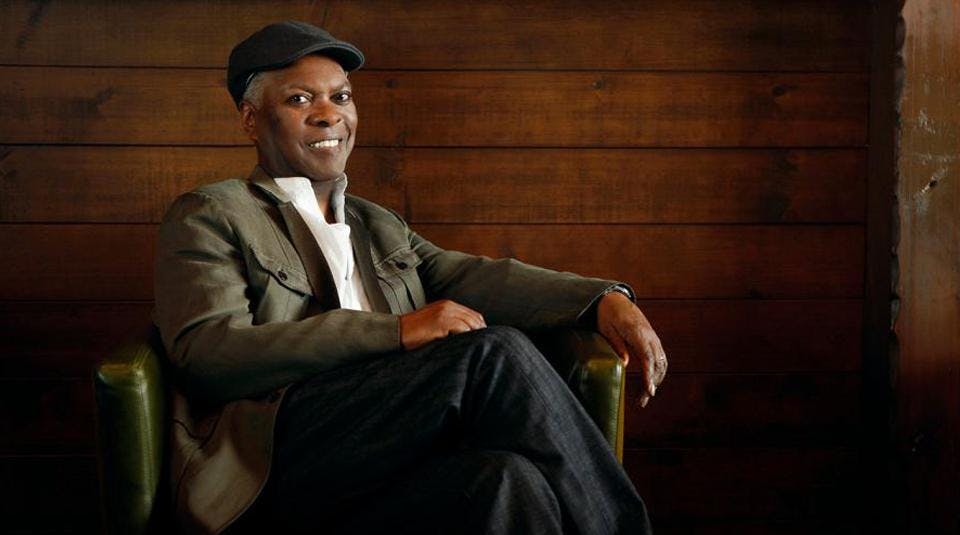 Celebrates release of memoir Time Is Tight and companion album Note by Note
Booker T. Jones
pre-show music by DJ Harry Duncan
$31.00 - $50.00
Sales Ended
Booker T Jones Celebrates the release of his memoir Time Is Tight and companion album Note By Note
Booker T. Jones Celebrates the Release of His Memoir Time Is Tight and companion album Note By Note
Booker T, a Rock & Roll Hall of Fame Inductee, winner of four GRAMMY Awards and recipient of a GRAMMY Award for Lifetime Achievement, will treat fans prior to the musical performance to an intimate reading from his forthcoming autobiography Time is Tight, followed by a short Q&A opportunity. In an emotional musical journey, Booker T will then perform the songs that make up the fabric of his musical identity and material from his new album Note By Note. Booker T. & the M.G.'s staples like "Green Onions" are woven into defining moments from his journey after Stax, when he produced and recorded with artists as diverse as Bill Withers, Willie Nelson, and Carlos Santana. The evening culminates with new original music, highlighting the soaring guitar and vocals of his son and collaborator Teddy Jones. After the show, Booker T will greet fans and sign copies of his memoir Time is Tight and new album Note By Note.
"… this book reveals so much more of the man." – Bob Dylan
"as joyful to read as Booker's music is to listen to." – Willie Nelson
"This beautiful memoir is a near perfect reflection of the man I would walk a million miles for: engaging, unforgettable, and deeply creative." – Sinéad O'Connor
"Jones released Time Is Tight, a stunningly vivid memoir of his life in music, art, and love, first in Memphis and later, California." – Rolling Stone
"In a new memoir, Time Is Tight: My Life, Note by Note, the Stax studio wizard and acclaimed producer tells his own story and finds his voice. … The result emphasizes not only his Memphis roots and role in Stax's reinvention of R&B but his second act here in Los Angeles — as a wide-ranging session man and producer who remains, in his eighth decade, a sought-after sonic guru." – The New York Times
Booker T. Jones
It can be argued that it was Booker T. Jones who set the cast for modern soul music and is largely responsible for its rise and enduring popularity. On classic Stax hits like "Green Onions," "Hang 'Em High," "Time Is Tight," and "Melting Pot" the Rock and Roll Hall of Fame inductee, Musicians Hall of Fame inductee and GRAMMY Lifetime Achievement Award recipient pushed the music's boundaries, refined it to its essence and then injected it into the nation's bloodstream. Sound the Alarm, the new album from Booker T, finds the Hammond B3 organ master looking ahead yet again, laying down his distinctive bedrock grooves amid a succession of sparkling collaborations with some of contemporary R&B's most gifted young voices.
DJ Harry Duncan
Harry Duncan produces and hosts In The Soul Kitchen, the popular, weekly Roots & Rhythm radio show broadcast live on KCSM, the Bay Area's jazz station.
Respected industry-wide as an innovator, Duncan serves up his own Roots & Rhythm mix: a rich, danceable musical stew of soul, funk, blues, roots reggae, ska and jazz plus African, Latin and select World music when spinning live and while In The Soul Kitchen.
This music mix gives audiences, artists and promoters a welcome alternative to the kinds of in-house music often played at festivals and concerts.
Duncan has appeared with a wide variety of artists including Aretha Franklin, Tedeschi-Trucks Band, Bonnie Raitt and Mavis Staples, The Roots, George Clinton and P-Funk, Bettye LaVette, Trombone Shorty, Irma Thomas, Dr. John, The Original Meters, Rebirth Brass Band, Dumpstaphunk, Cory Henry, Antibalas, Bombino, India.Arie, Lizz Wright, Charlie Hunter, Tower of Power, Boz Scaggs, Femi Kuti, Steel Pulse, Madness and The Specials.