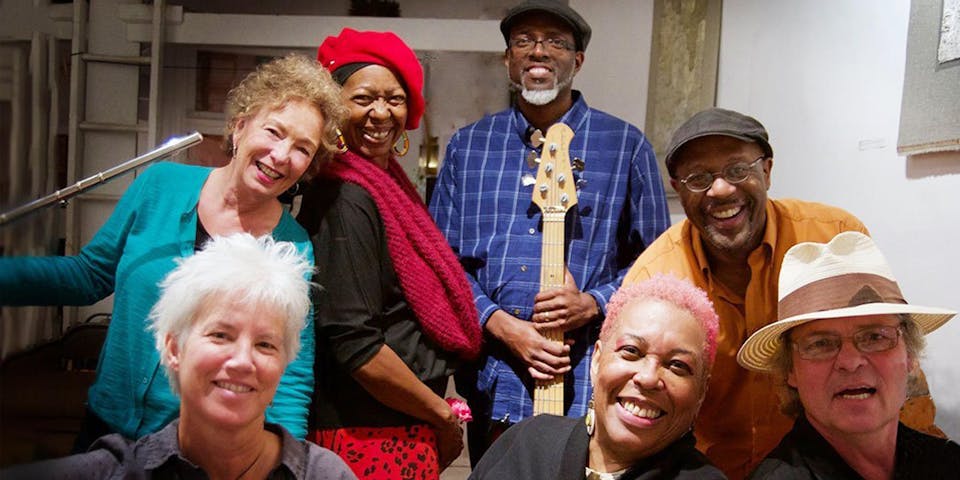 CHELLE! And Friends Mardi Gras Mambo for Kids - DANCE FLOOR OPEN!
CHELLE! And Friends
Ask 20 people how to define the music of New Orleans and you'll get 30 answers. It could be jazz, funk, soul, Creole, Cajun, or gospel, Caribbean, African, Zydeco, rock or the chants and stirring rhythms of Mardi Gras Indians.
New Orleans native, and Oakland's own "Queen of New Orleans Music", MICHELLE JACQUES along some "very special friends" take all of these influences and a few more, and stir it into this stewpot of musical gumbo that is sweet, spicy, aromatic and definitely intoxicating.
CHELLE! and Friends is made up of some of the most distinguished and accomplished musicians in the San Francisco Bay Area. CHELLE! And Friends perform music that is vibrant and alive with the driving voices of artistic director and founder, Oakland's "Queen of New Orleans Music" MICHELLE JACQUES, RHONDA CRANE, JAY LAMONT and BRYAN DYER, DONNA VISCUSO and ERIC SWINDERMAN on guitar, KEVIN SCOTT on bass and MICHAELLE GOERLITZ on drums.