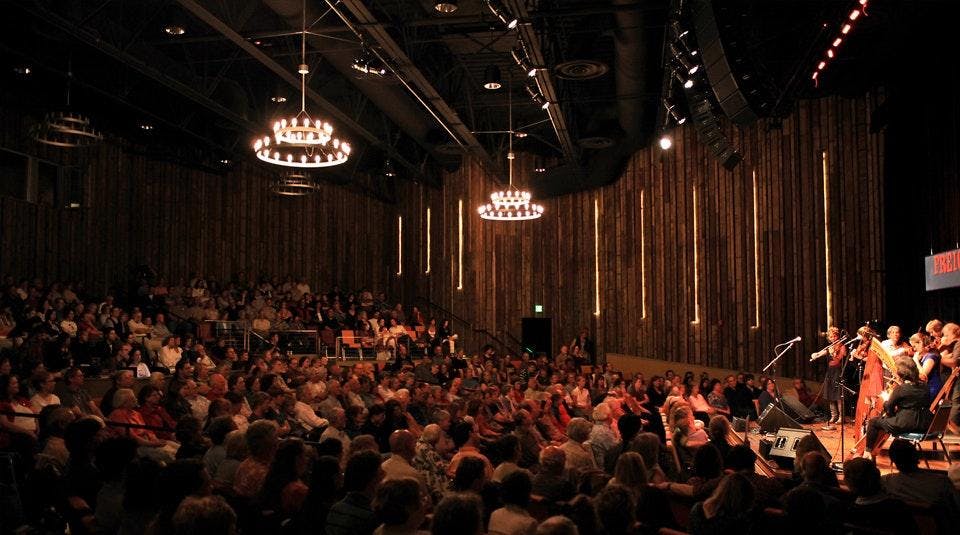 Class runs from 11/10-12/15.
Clawhammer Banjo for the Rank Beginner ONLINE w/Evie Ladin
Evie Ladin
Clawhammer Banjo for the Rank Beginner ONLINE w/Evie Ladin.
THE ZOOM LINK FOR ACCESS TO CLASS SESSIONS WILL BE IN YOUR CONFIRMATION EMAIL. PLEASE REGISTER WITH AN EMAIL ADDRESS YOU CHECK REGULARLY.
Old-time clawhammer banjo is a unique sound in American traditional music. Once you get the basic technique, it's pretty easy to make music, and play along with all kinds of songs. We will start from scratch with basic technique and learn some songs and tunes from the standard repertoire. We will also discuss some basic music theory that is useful for any instrument, in any genre. For all ages. (Minimum class size 6 students)
*Deering Good Tyme Banjos are available for rent for the session, or sale at a discounted price. Contact evie@evieladin.com if you are interested in renting or purchasing a banjo.
Evie Ladin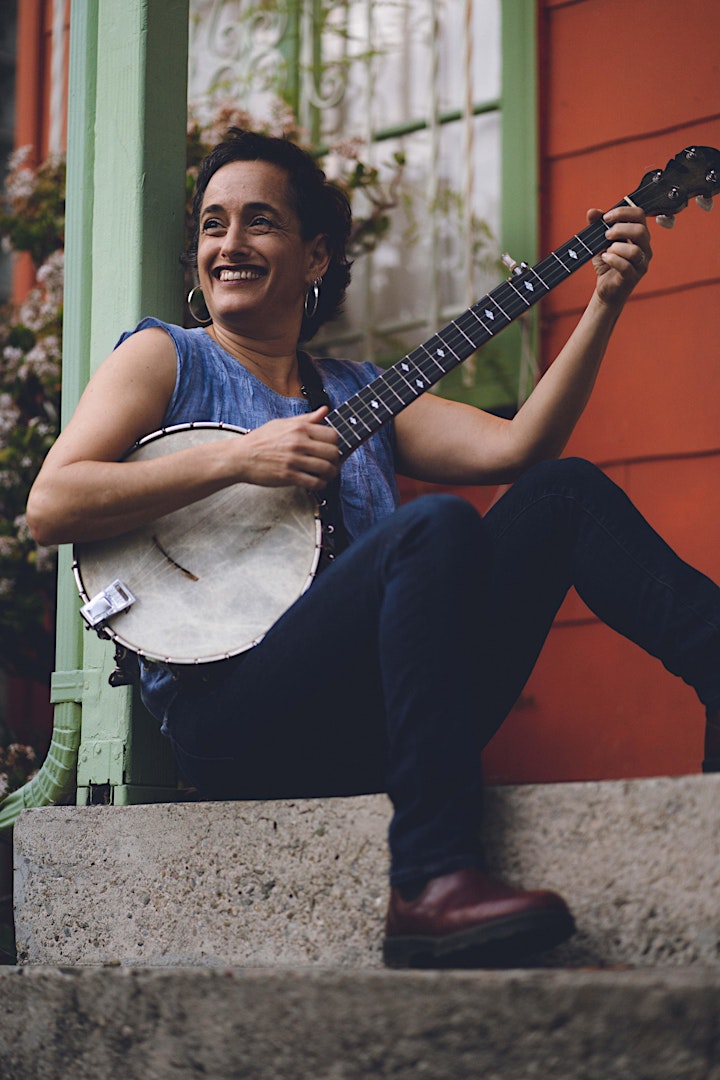 Banjo player, singer, songwriter, percussive-dancer, choreographer and square-dance caller, Evie grew up steeped in traditional folk music/dance, and brings a contemporary vision to her compositions and choreography. Evie's performances, recordings and teaching reconnect Appalachian music/dance with other African-Diaspora traditions, and have been heard from A Prairie Home Companion to Lincoln Center, Hardly Strictly Bluegrass to Celtic Connections. She has taken home ribbons in folk song from Mt Airy, NC Fiddler's Convention, and Neo-Trad Band from the Appalachian Stringband Festival, Clifftop, WV. Based in Oakland, CA, Evie tours with Keith Terry and the Evie Ladin Band; and has produced 6 CDs and two instructional DVDs. In the percussive dance world, she is Executive Director of the International Body Music Festival, directs the moving choir MoToR/dance and is an ace freestyle flatfooter. In the trad world, Evie teaches banjo and harmony singing at the infamous Freight & Salvage, online at Peghead Nation and numerous camps. In the songwriter world, she just writes great songs. A highly entertaining performer, Evie enjoys facilitating arts learning in diverse communities.
Evie Ladin photo by Snap Jackson.