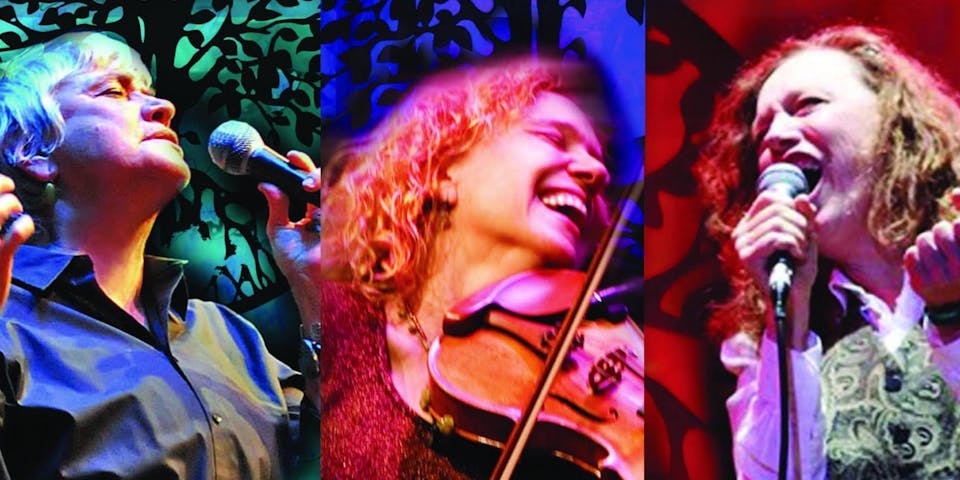 The Power Trio of Women's Music
Cris Williamson, Barbara Higbie, and Teresa Trull
Cris Williamson, Barbara Higbie, and Teresa Trull
Cris Williamson
Decades before indie labels were the norm, and years before women had any real access to the industry, Cris Williamson was busy changing the face of popular music. In 1975, the twenty-something former schoolteacher recorded The Changer And The Changed, for her brainchild, Olivia Records. the first woman-owned woman-focused record company. Her music and voice quickly became the soundtrack of a movement, and was the cornerstone of what would become known as "women's music," music created, performed, and marketed specifically to women. Today, that recording, The Changer and the Changed, remains one of the best-selling independent releases of all time.
"She is often considered a treasure, passed hand-to-hand, person-to-person," says the Boston Phoenix, "Williamson is an heroic character whose tireless activism continues."
Says Bonnie Raitt, "The first time I heard Cris' music, it was like hearing honey dripped on a cello... Cris has been a whole lot of women's heroes -- including mine."
The songs and the celebration continue with the release of her 32nd album; her latest CD, Motherland!
Barbara Higbie
A Grammy-nominated, Bammy award-winning composer, pianist singer-songwriter and multi-instrumentalist, Barbara Higbie has performed on more than 65 albums, including Carlos Santana's 2007 release. She has 11 recordings to her credit as well as contributions to 10 compilations that have sold in the millions.
"Higbie generated energy and enthusiasm whenever she was on stage, like a jolt of bright sunlight." —L.A. Times
"Barbara Higbie is one of the most exciting musicians I have heard, full of life and brilliant in her playing."—Phil Elwood, S.F. Examiner/Chronicle
"Higbie is a high priestess of collaboration…."— SF Gate
"A jazz pianist who can write and sing like Laura Nyro and Carol King, a prize-winning folk fiddler who will interpret a John Coltrane tune through a French vocal or add her own lyrics to one of Django Reinhardt's last compositions, Higbie brings all her gifts to bear…"—Derk Richardson
Teresa Trull
Brought up in Durham, North Carolina, where she was steeped at an early age in blues, gospel, and rhythm & blues, Teresa Trull began her musical career singing gospel in churches, then served as the lead singer in a rock & roll band for several years before joining the East Coast nightclub circuit. Since the release of her first album, The Ways a Woman Can Be, in 1977, Trull's gutsy rock & roll vocal style and her songwriting and record production talents have won the fiery-haired singer an ever-widening recognition.
In particular, Trull's album Unexpected, a collaboration with Barbara Higbie, received high critical praise. Other musicians with whom Trull has performed and recorded include Bonnie Hayes, David Sanborn, Andy Narell, Darol Anger, Mike Marshall, Alex DeGrassi, Joan Baez, Linda Tillery, Cris Williamson, Holly Near, and Tracy Nelson. A songwriter of considerable note, Trull co-wrote two songs on the Whispers' gold album Love for Love, including the title track, with Roy Obiedo, and her production talents were recognized in 1985 when she was nominated for Best Producer of an Independent Album in the New York Music Awards.