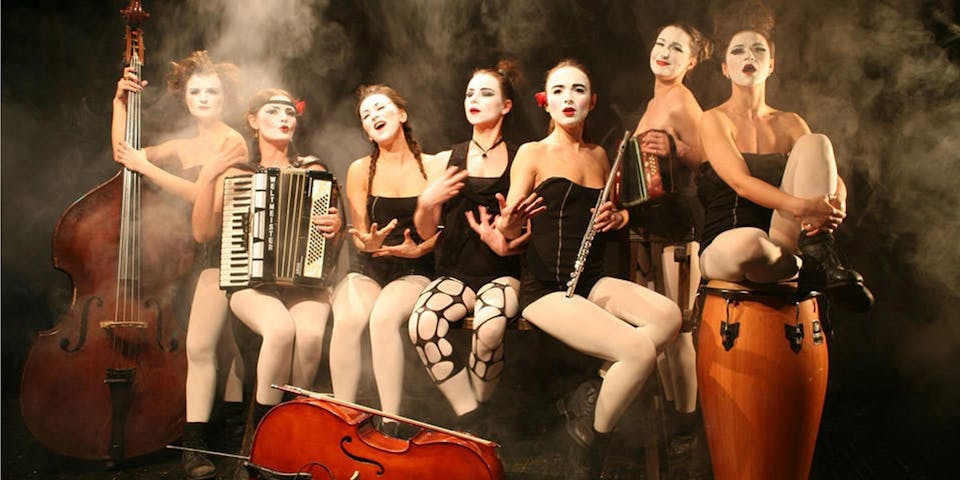 Dakh Daughters
Due to uncertainty concerning travel, at this time Dakh Daughters has canceled their US tour.
Dakh Daughters
Dakh Daughters is a Ukrainian music and theater project started in 2012 in Kyiv. The band consists of seven women, who play on various instruments and sing in different languages and dialects. They often use texts by famous authors in their lyrics.
All tickets are subject to an additional $4 per ticket facility fee.
Youth/Student discount tickets are available by using the access code: STUDENT.