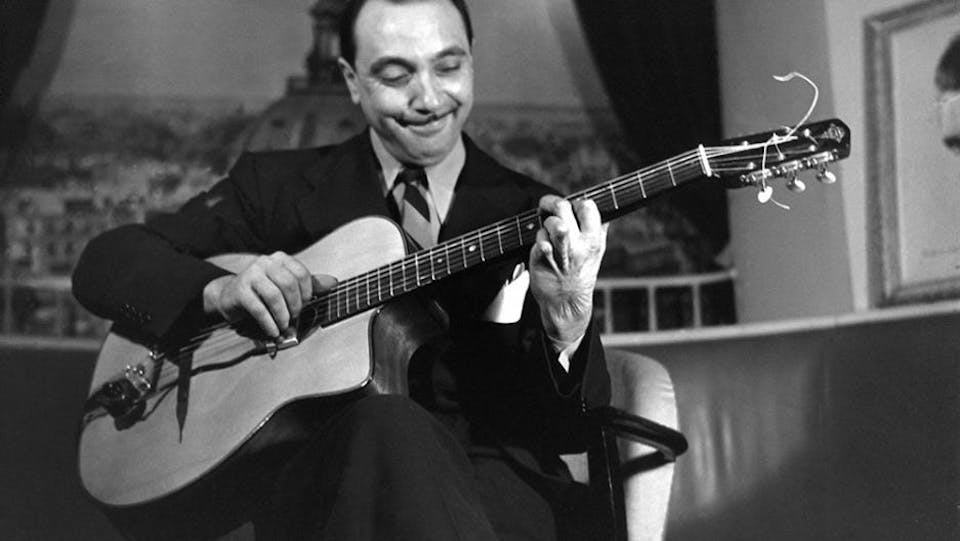 Django Reinhardt
Gonzalo Bergara & The New Hot Club of America
Pearl Django
Paul Mehling/Nate Ketner Quintet
Django Reinhardt Birthday Celebration is happening at Freight & Salvage in Berkeley, CA.
All tickets are subject to an additional $4 per ticket facility fee.
Django Reinhardt Birthday Celebration
Join The Freight to celebrate the life and music of Django Reinhardt with three days of shows and workshops. Festival Artistic Director Paul Mehling and The Freight's program director Peter Williams have assembled an all-star, international lineup of musicians.
Gonzalo Bergara & The New Hot Cub of America
Gonzalo Bergara has emerged a virtuoso composer and lead guitarist. Mixing a cascade of arpeggios with the sounds of Paris and his native Argentina, he has forged his own style of progressive Gypsy Jazz. His music exists in a way that very little music does. He has lavished such care on every phrase, built each arrangement with such lapidary precision and pared away anything extraneous, the music becomes sculpture. It has weight, density, gravity. This is serious….and deeply moving.
https://www.gonzalobergara.com/
Pearl Django
American gypsy jazz band.