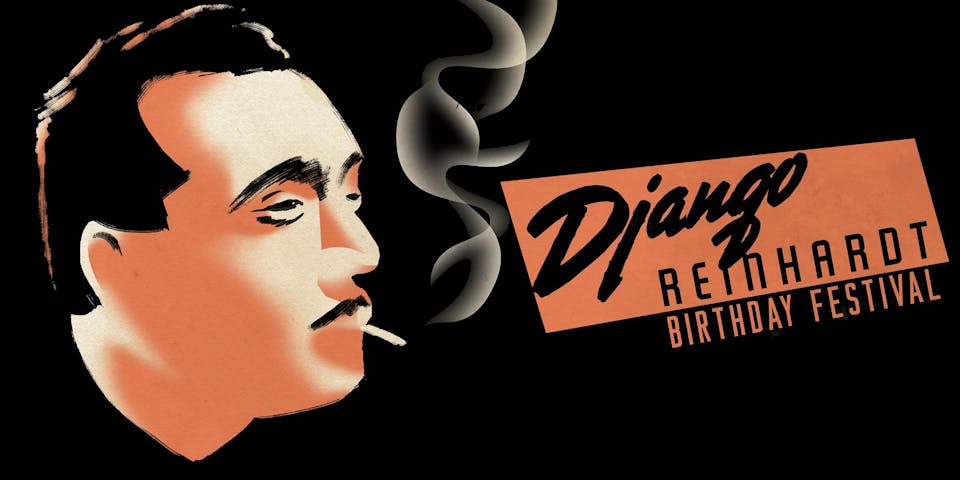 Django Reinhardt Birthday Festival 3-Day Pass (1/24/20-1/26/20) at Freight & Salvage!
All tickets are subject to an additional $4 per ticket facility fee.
Django Reinhardt Birthday Festival
Join The Freight to celebrate the life and music of Django Reinhardt with three days of shows and workshops. Festival Artistic Director Paul Mehling and The Freight's program director Peter Williams have assembled an all-star, international lineup of musicians. See the full schedule here.
1/24/20 - Django Reinhardt Birthday Festival - Friday
Doors at 7pm, Show at 8pm
Biréli Lagrène Trio
Christine Tassan et les Imposteures
Hot Club of San Francisco Reunion
1/25/20 - Django Reinhardt Birthday Festival - Saturday
Doors at 7pm, Show at 8pm
Biréli Lagrène Trio
Hot Club of San Francisco
Henry Acker
1/26/20 - Django Reinhardt Birthday Festival - Sunday
Doors at 6pm, Show at 7pm
The Gonzalo Bergara Quartet
Pearl Django
Paul Mehling/Nate Ketner Quintet