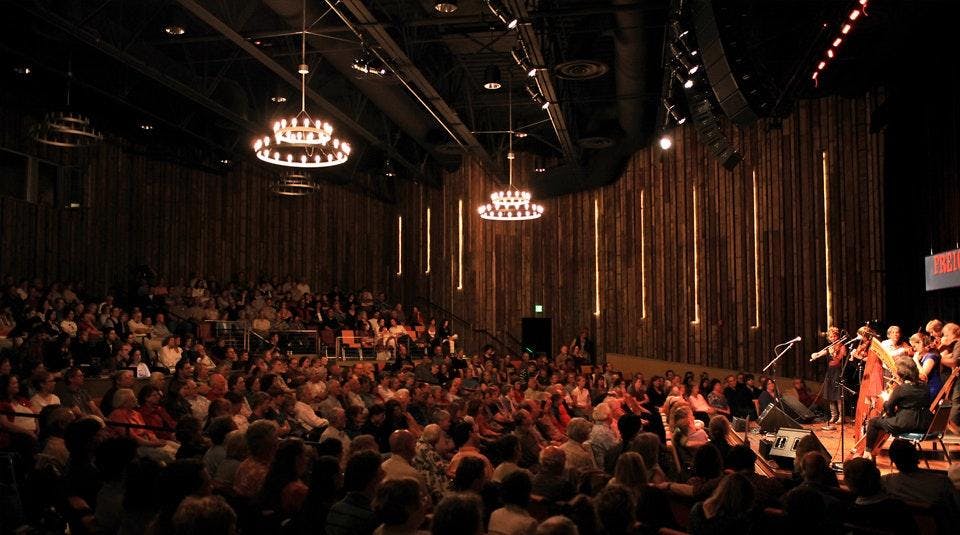 Catch songs with a veteran teacher as you guide! Runs 3/12-4/16.
Expand Your Country/Bluegrass Song Repertoire w/Richard Brandenburg
Richard Brandenburg
$130.50 - $155.00
Canceled
Expand Your Country/Bluegrass Song Repertoire w/Richard Brandenburg
Classes during this period of closure are being continued online wherever possible. Registrants for classes, workshops and jams can email Director of Education and Community Engagement PC Muñoz at pcmunoz@freightandsalvage.org to discuss options.
Are you drawn to the traditional forms of country and bluegrass music? Tired of your usual song list at jams? Want to broaden and deepen what you have to sing? Here's an opportunity to examine some of the roots and branches of the great tree that grows from the Carter family and the Hollywood cowboys through Hank, early bluegrass, Nashville, and Bakersfield.
The popular Repertoire series continues with all-new old songs to learn. Have fun exploring the possibilities of expressing yourself with this great music! We'll familiarize ourselves with the way the songs go, and get a sense of where they've come from. Links will be provided so that you can hear the earliest versions how the songs have evolved, and the ways the songs are currently played.
Prerequisites: Familiarity and comfort with playing and changing first-position chords, possession of a guitar and capo, mandolin, or other accompanying instrument. And a willingness to sing along!
Richard Brandenburg
Richard Brandenburg has been a performing singer and songwriter around the Bay Area for many years. He has taught vocals, guitar, songwriting, and country repertoire at various music camps. He teaches private students and teaches lead and harmony vocal workshops, as well as an ongoing jam workshop at his home in San Francisco.