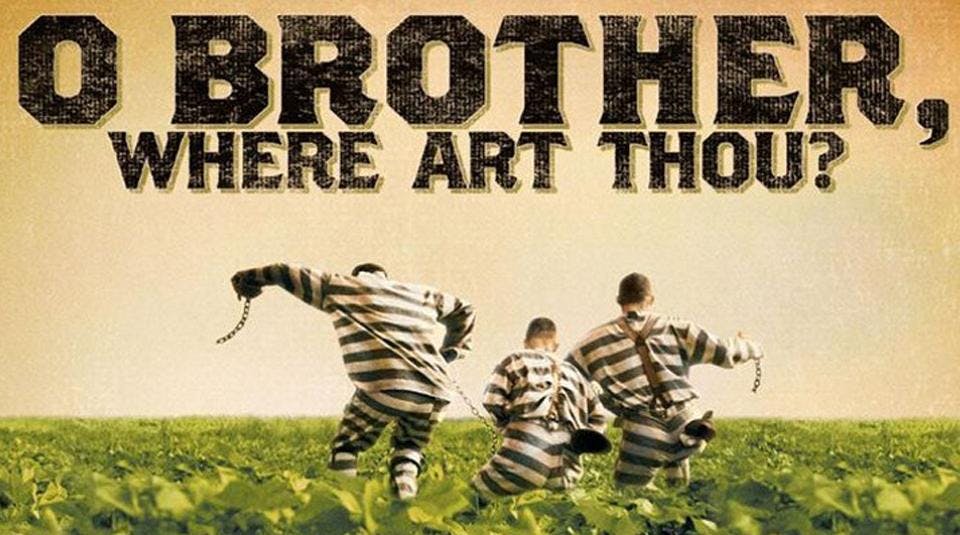 Films at The Freight: O BROTHER, WHERE ART THOU?
O Brother, Where Art Thou?
In the Depression-era deep South, three escapees from a Mississippi prison chain gang: Everett Ulysses McGill, sweet and simple Delmar, and the perpetually angry Pete, embark on the adventure of a lifetime as they set out to pursue their freedom and return to their homes. With nothing to lose and still in shackles, they make a hasty run for their lives and end up on an incredible journey filled with challenging experiences and colorful characters. However, they must also match wits with the cunning and mysterious lawman Cooley, who tracks men, bent on bringing the trio back to the prison farm.
Runtime: 107 min
Films at The Freight
With special thanks to the Friends of the Freight, come celebrate a new screen and projector while enjoying our superb sound system composed of speakers and amplifiers exclusively designed and installed by Meyer Sound Labs of Berkeley with the Films at The Freight!
A great way to enjoy music, film and community in the Littlefield Listening Room, come experience some of the most beloved films on music. Carefully curated by The Freight's program director, Peter Williams.