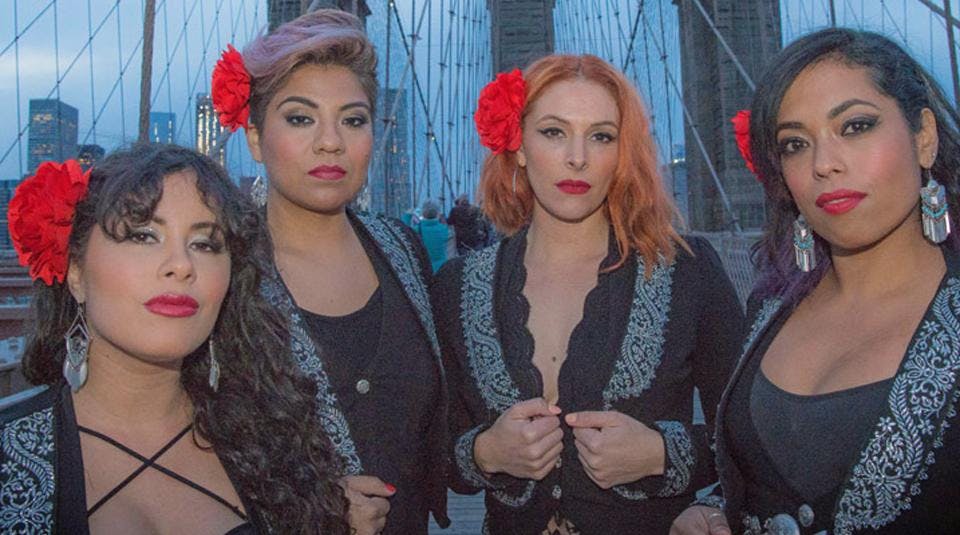 Flor de Toloache at Freight & Salvage in Berkeley, CA!
All tickets are subject to an additional $4 per ticket facility fee.
Flor de Toloache
"Flor de Toloache's new bilingual album Indestructible pushes the boundaries of mariachi music and its instruments through reimagined pop covers, originals and original collaborations. It's a fusion fest starring vocals, lead violin, trumpet, vihuela and guitarron graced by the likes of John Legend (singing en español!), Alex Cuba, Josh Baca of Los Texmaniacs, Las Migas, Sinuhé Padilla and R&B singer Miguel."
~ MARISA ARBONA-RUIZ - NPR First Listen
Latin Grammy® nominees, Flor de Toloache continue to win the hearts of music fans both mainstream and traditional mariachi fans alike through their distinct vision and enlightened interpretation of traditional mariachi instruments. The band's diverse ethnicities and musical backgrounds are transcending culture and gender by forging new paths for mariachi music. The New York City based band and first all-women Mariachi, is led by co-directors Mireya I. Ramos, (founder) on violin and Shae Fiol (original member) on vihuela.
Website | Facebook | Instagram | Soundcloud