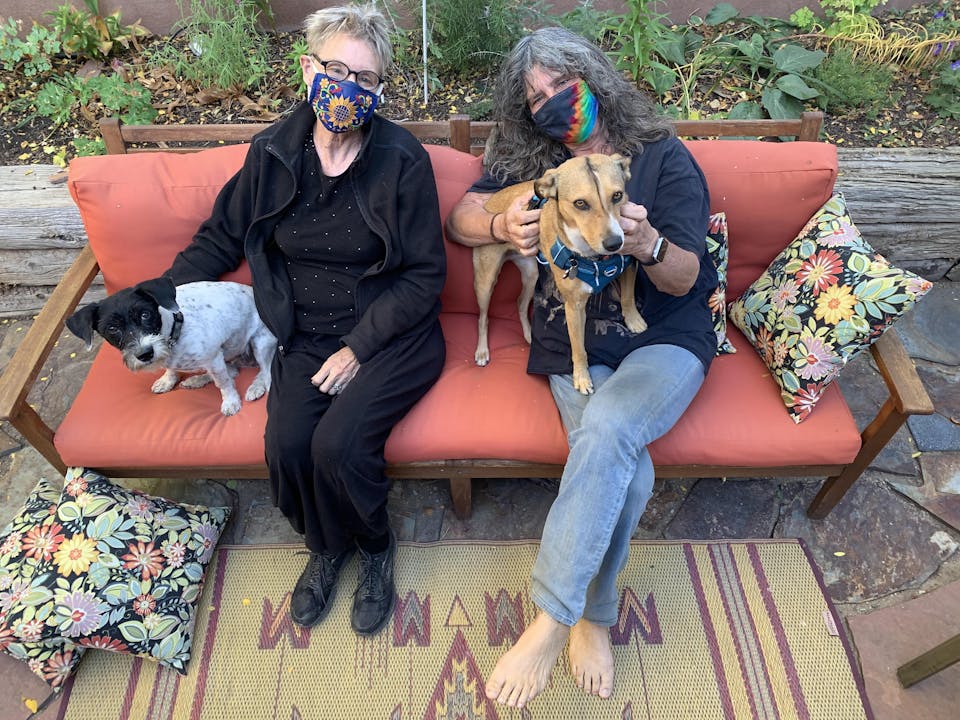 FREE ONLINE EVENT - NO TICKET REQUIRED
Freight At Home - Eliza Gilkyson with Nina Gerber
Eliza Gilkyson, Nina Gerber
Freight At Home Presents Eliza Gilkyson with Nina Gerber
FREE ONLINE EVENT - NO TICKET REQUIRED
Freight at Home presents live streamed, FREE concerts from Freight favorites you can enjoy from anywhere in the world!
Our Saturday, October 17th show features Eliza Gilkyson with Nina Gerber.
Eliza's friend, touring partner, and guitarist extraordinaire Nina Gerber, following a quarantine in New Mexico, has joined her in Taos at the Adobe Garage to record this special show for you, our Freight family. This takes the place of what was scheduled to be a west tour in support of her cd "2020" and is the first chance these two have had to play together since pre-pandemic times. Many of you already know what an incredible guitar player Nina is and what an equally brilliant songwriter Eliza is. These two of us have logged a lot of miles and years touring together, so this is a rare and wonderful treat. They plan to throw down as they always do, with songs from the new cd and other favorites, and Nina will leap and land as she always does. We're psyched! Join us!
Donate directly to the artists:
VENMO: @Eliza-Gilkyson
PAYPAL: PayPal.me/ElizaGilkysonMusic
How to watch the stream:
Stream will be embedded on this page (thefreight.org/stream), Facebook not required
Also via the Freight & Salvage Facebook & YouTube