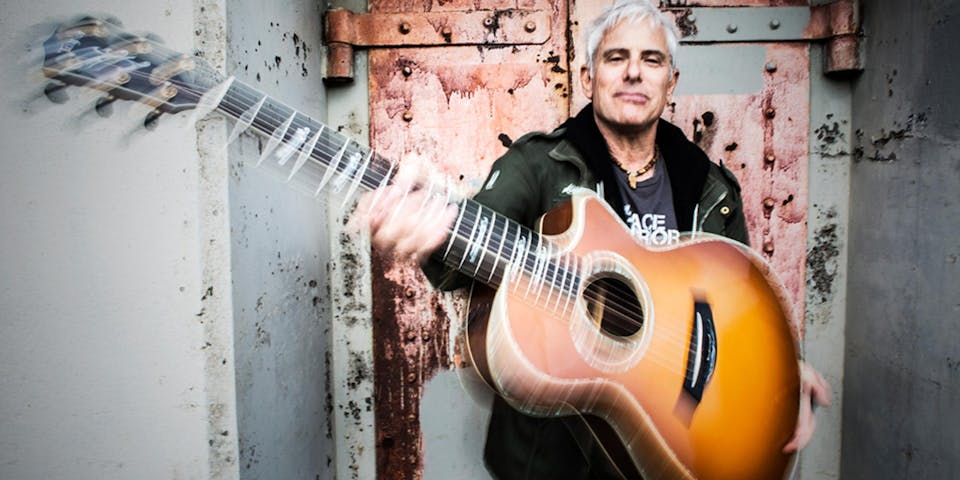 Freight At Home Presents Jai Uttal
FREE ONLINE EVENT - NO TICKET REQUIRED
Freight at Home presents live streamed, FREE concerts from Freight favorites you can enjoy from anywhere in the world!
Our Saturday, September 19 performance features Jai Uttal.
Uttal, Grammy nominated sacred music composer, recording artist, multi-instrumentalist, and ecstatic vocalist, combines influences from India with influences from American rock and jazz, creating a stimulating and exotic multi-cultural fusion that is truly world spirit music.
Having travelled extensively in India, where he met many great saints and singers, Bhakti Yoga became his personal path. Jai has been leading, teaching and performing kirtan around the world for close to 50 years, creating a safe environment for people to open their hearts and voices.
Jai's musical journey began at an early age. Growing up in Manhattan, the son of record executive Larry Uttal, he was ideally suited to absorb pop music's '50s and '60s golden age. "Every week my father would bring home the top ten singles and play them for my sister and me, asking for our opinions." he remembers. "That was just so great. We were surrounded by musicians and producers and even got to witness some timeless recording sessions. One of my great memories was sitting in at the recording of 'Devil with a Blue Dress On/Good Golly Miss Molly.' by Mitch Ryder and the Detroit Wheels! That was just totally amazing."
THE UNIVERSE IS FILLED WITH COLORS AND MELODIES, JAI SAYS. THEY'RE JUST EVERYWHERE, IF ONLY WE COULD SEE AND HEAR THEM MORE CLEARLY. I FEEL THAT ALL ART EXISTS TO ENHANCE DEVOTIONAL PRACTICE AND DEVOTIONAL EXPRESSION. SO I JUST TRY TO HEAR THE MELODIES.
How to watch the stream:
Stream will be embedded on this page (thefreight.org/stream), Facebook not required
Also via the Freight & Salvage Facebook & YouTube