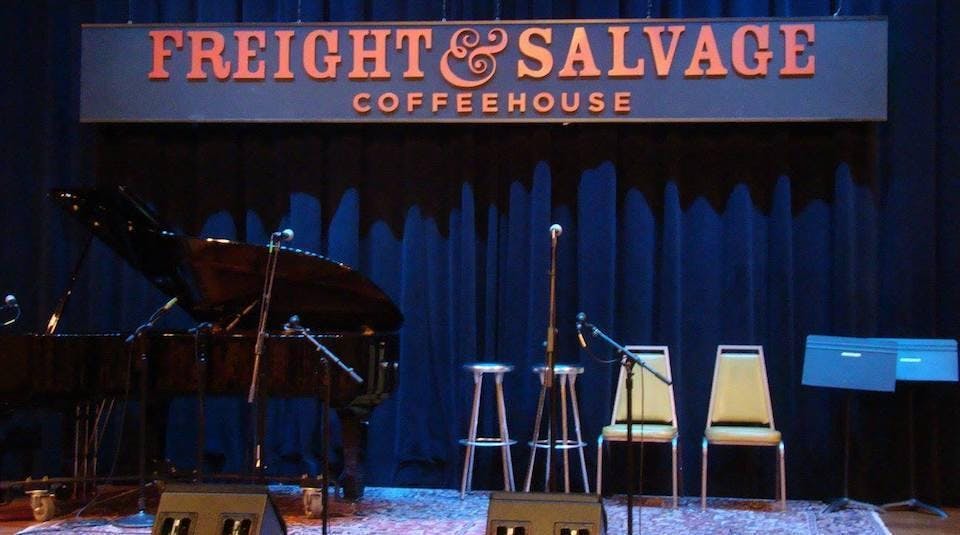 Freight Open Mic: ground zero of the hootenanny revival!
Freight Open Mic
The longest running open stage in the Bay Area now has free admission! Our Open Mic has brought in some of our brightest performers, including Shawn Colvin, Dana Carvey, Alvin Youngblood Hart, and Patrick Landeza. The audience is friendly – and people actually listen! So come on down and join the fun. All performers welcome.
HERE'S HOW IT WORKS:
- Doors open at 7pm, lottery for performance spots is held at 7:20. The show starts promptly at 7:30.
- Admission is free for all.
- Solo performers get to play one song; groups get to play two songs. Management reserves the right to award a performer an extra song now and then, for any reason management deems appropriate.
- Please be ready to perform when your turn comes up. Please limit your introduction to 30 seconds.
Tune up, drop in, go on!
PLEASE NOTE: Your RSVP does not enter you into the lottery drawing for a performance spot.