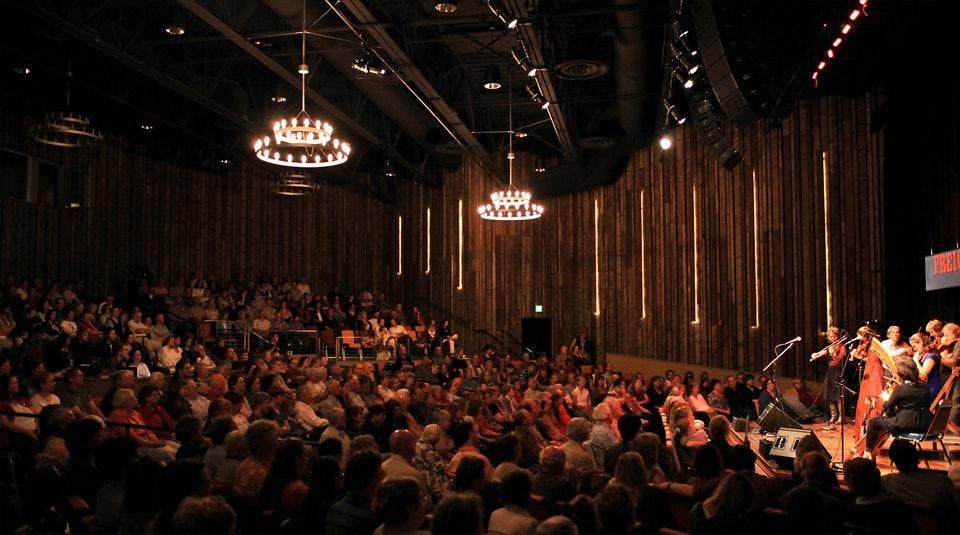 Exclusive to the Freight!
Intro to Live Sound: 12-Week Workshop Series w/Tesser Call
$270.00 - $310.00
Sales Ended
INTRO TO LIVE SOUND: 12-WEEK WORKSHOP SERIES with Tesser Call, Freight & Salvage Sound Engineer
INTRO TO LIVE SOUND: 12-WEEK WORKSHOP SERIES
With Tesser Call, Freight & Salvage Sound Engineer
Exclusive to the Freight!
Are you interested in mixing live acoustic bands? Do you want to turn the knobs and move the faders? Or are you the person in the band who gets stuck trying to fix the feedback without a clear idea of how to go about it? This workshop series is for anyone who either wants or needs to gain an entry-level understanding of live sound reinforcement.
The first part of the series is an introduction to the basic concepts and techniques of live sound reinforcement on an analog system, with an emphasis on reinforcement of acoustic music and getting a clear, intelligible sound. The class will begin with an overview of the parts of a basic sound system and what they do, and will go on to cover signal flow, gain structure, equalization, use of compression and effects, microphone choices, and helpful hints for feedback elimination and room tuning. There will be hands-on opportunities to learn about live sound system behavior and troubleshooting.
The second part of the series will introduce students to a basic digital mixer interface, and will help students to make the transition from the analog mixing controls to the digital controls. We'll continue to practice the techniques learned in the first part of the series on a digital mixing console, using an ipad interface. In the final two weeks students will get hands-on experience mixing in the main Freight and Salvage performance room.
This series is taught by Tesser Call, a Freight and Salvage sound engineer with more than 15 years of experience working with live sound reinforcement for acoustic and ethnic music. In addition to working at the Freight, she works freelance in the Bay Area. She has worked with artists such as John McCutcheon, Bruce Molsky, and Lavay Smith and her Red-Hot Skillet Lickers, and she has toured with the Old Blind Dogs, the Black Brothers, and the Martin Hayes Quartet. Her experience ranges from straightforward old-time music to Persian classical, and everything in between.
Workshop Dates:
Jan. 6 - 7-8:15pm
Jan. 13 - 7-8:15pm
Jan. 20 - NO CLASS
Jan. 27 (showroom) - 7-8:15pm
Feb. 3 - 7-8:15pm
Feb. 10 - 7-8:15pm
Feb. 17 - 7-8:15pm
Feb. 24 - 7-8:15pm
Mar. 2 (showroom) - 7-9:00pm
Mar. 9 - 7-8:15pm
Mar. 16 - 7-8:15pm
Mar. 23 (showroom) (double length class, 5:30 – 8:30pm)
Mar. 30 (showroom) (double length class, 5:30 – 8:30pm)