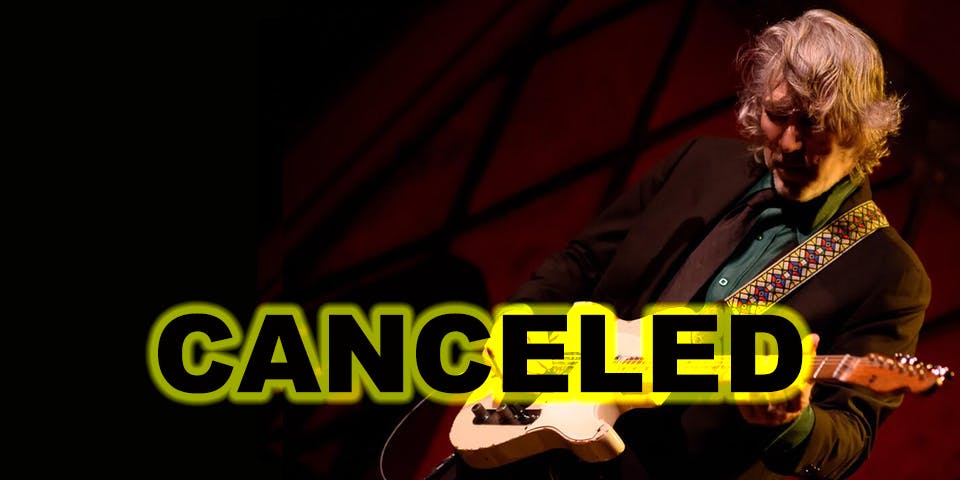 Jim Campilongo Trio
Chris Morrissey, Josh Dion
Jim Campilongo Trio with Chris Morrissey, Josh Dion
THIS SHOW HAS BEEN CANCELED
"An American treasure" - Billboard Magazine.
"There it was again: the stinging treble, the spooky overtones, the strings snapping and booming under his hands the sound of a Tele being played as skillfully and exuberantly as it can be played. It sounded like nothing and nobody else." - The New Yorker
With eleven albums of original material and guest appearances on dozens of recordings -- from the Bammie-winner's contribution on Cake's million-selling Prolonging the Magic to (most recently) doing lead guitar duties with The Little Willies, his band with Norah Jones -- Jim Campilongo has played with JJ Cale, Al Anderson, Gillian Welch/David Rawlings, Peter Rowan, Martha Wainwright, Bright Eyes, Teddy Thompson, and Burning Spear to name a few, has earned two Gold records, and has written music for national ads for National Grid, Volkswagen, SBC, Michelin and Jack Daniel's.
Shaping the trio's personal sound with Campilongo is the formidable rhythm section of Josh Dion (d) and Chris Morrissey (b). Dion, the front man of the New York art-funk duo Paris Monster also boasts a long and eclectic list of world class collaborators including Wayne Krantz, Greg Allman, Bill Evans and Warren Haynes. Josh's rare musicianship is as at home painting and pummeling in the trio's iconoclastic rendition of "Manic Depression" as it is crooning their version of the Ray Charles blues "Here Am I".
The Jím Campilongo Trio's joyful abandon is urged onward by its bassist, Chris Morrissey. He is a veteran member of globe trekking jazz outfits such as The Mark Guiliana Jazz Quartet and The Dave King Trucking Company, and has held music directorships with popular artists Sara Bareilles and Trixie Whitley. His own writing earned him the Residency Commission from New York's "Jazz Gallery" in 2015
Youth/Student discount tickets are available by using the access code: STUDENT.