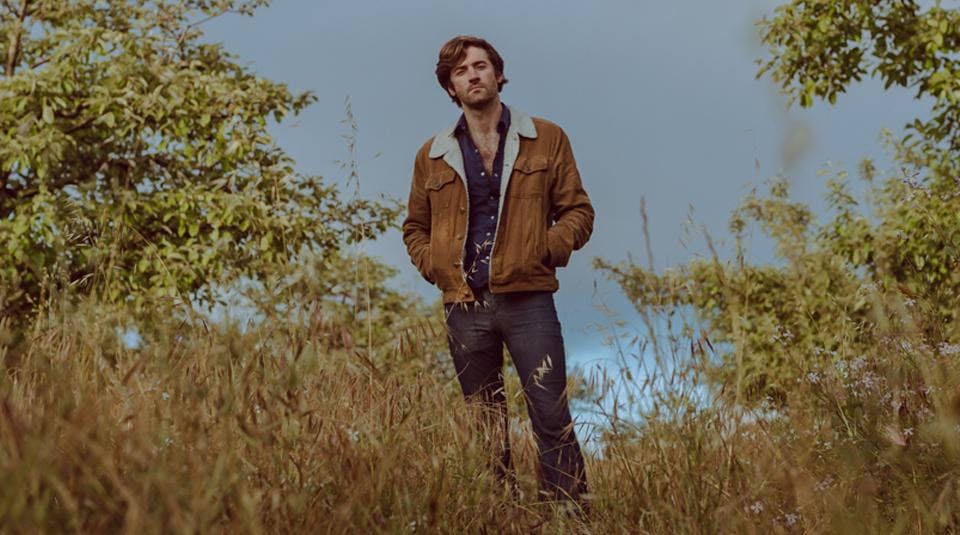 John Craigie: Keep It Warm 2019 Tour with Shook Twins
$1 from each ticket sold will be donated to Planting Justice: A grassroots organization with a mission to empower people impacted by mass incarceration and other social inequities with the skills and resources to cultivate food sovereignty, economic justice, and community healing.
Renowned for his eloquent Americana style, engaging live shows, and off-the-cuff clever observations, John Craigie carries on the legacy of classic singer-songwriters, while blazing a trail of his own. Recently, that trail twisted and turned into new territory for the Portland, OR performer who The Stranger appropriately dubbed, "the lovechild of John Prine and Mitch Hedberg." His music speaks loud to both audiences and fellow artists. Todd Snider notably hand-delivered a gift on-stage, and Chuck Norris has sent fan mail. His fifth full-length album, No Rain, No Rose boasted two collaborations with Gregory Alan Isakov, namely "Highway Blood" and "I Am California." Both quickly cracked One Million Spotify streams and counting as his knack for a captivating narrative and rustic aural palettes powered the 13-track offering together.
As No Rain, No Rose landed, he caught the attention of none other than Jack Johnson. Soon after, Craigie found himself onstage for 12 shows during Johnson's 2017 summer tour including performances at The Greek Theatre in Berkeley, CA and The Gorge in Washington. Along the way, he earned acclaim from SF Weekly, Seattle Times, AXS, and more. Festival appearances also include Ohana Music Festival (CA), Mountain jam (NY), SXSW (TX), Electric Forest (MI), Summer Camp (IL), Kate Wolf Music Festival (CA), Pickathon (OR), Edmonton Folk Festival (AB), Kerrville Folk Festival (TX), Wanderlust (CA & VT), High Sierra Music Festival (CA) and more.
When Craigie plays, it's one of those special shows that can make you laugh and cry in the same song. It's a musical journey that can't be denied.
Photo Credit: Bradley Cox
Everybody in your life will write his or her own chapter in your story. Take a step back, and you'll see the influence of your loved ones, mentors, and friends in your decisions. Shook Twins refer to these folks in the title of their fourth album, Some Good Lives. Throughout fourteen tracks, the duo—identical twin sisters Katelyn Shook [vocals, guitar] and Laurie Shook [banjo, vocals]—pay homage to everyone from a late grandpa and godfather to Bernie Sanders.
"We realized there was a theme," Katelyn reveals. "Even though our minds are mostly on the women of today and wanting the monarchy to rise up, we have several men in our lives who have been such positive forces. We wanted to thank them and honor the good guys who showed us the beauty in this crazy world we live in. So, it's an album for Some Good Lives that have crossed paths with ours—and to them, we are grateful."
Laurie agrees, "It's also an acknowledgment of our thankfulness of the good life that we get to live."
However, the pair derived their own strength from these relationships. Over the course of three full-length releases and a handful of EPs since 2008, acclaim would come by way of everyone from USA Today and Baeble Music to Langhorne Slim, The Lumineers, Mason Jennings, and iconic best-selling author Neil Gaiman who enthusiastically decreed, "They make music that twines through your soul the way vines cover an abandoned shack in the woods." Beyond gigs with the likes of Gregory Alan Isakov and Ani DiFranco, they captivated crowds at High Sierra Music Festival, Lightning In A Bottle, Bumbershoot, Hulaween, Summer Camp Music Festival, and Northwest String Summit, to name a few.
Photo Credit: Jessie McCall