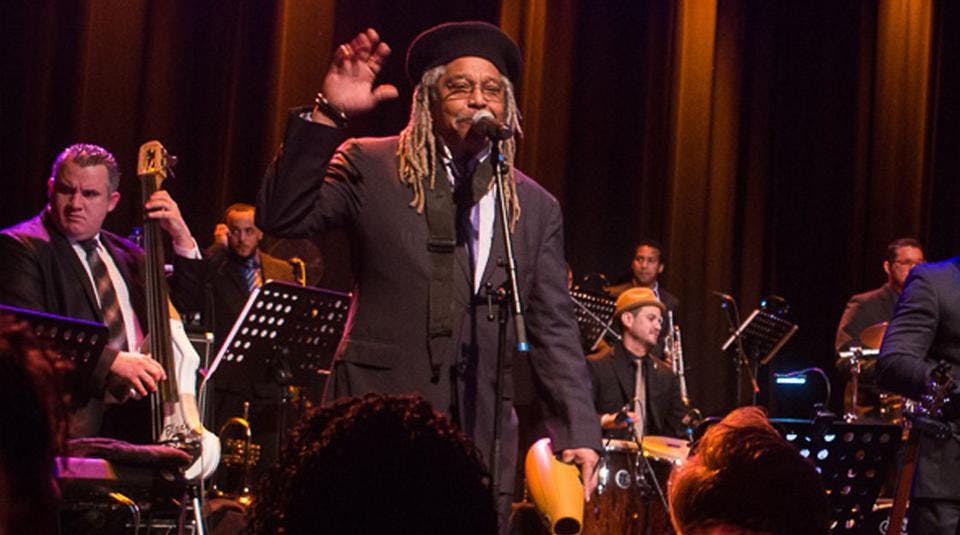 Dance Floor Open! Raices: A Series Curated by John Santos
Juan de Marcos & the Afro-Cuban All Stars
$32.00 - $40.00
Sales Ended
The dance floor is open! Come check out Juan de Marcos & the Afro-Cuban All Stars at Freight & Salvage!
Pre-show dance lesson led by Rueda Con Ritmo
Juan de Marcos & the Afro-Cuban All Stars
After gaining international fame for reviving classic Cuban music, tres master Juan de Marcos has turned the Afro-Cuban All Stars into a sensational showcase for Cuba's most prodigious young musicians.
Long revered as a founding member of Cuba's great revival band Sierra Maestra, de Marcos is perhaps best known as founder of the Buena Vista Social Club. It was de Marcos who assembled Ibrahim Ferrer, Eliades Ochoa, Rubén González, and the rest of the crew for Ry Cooder when he came to Havana looking for illustrious old-timers.
De Marcos is committed to promoting Cuba's brilliant young musicians. "What I'm trying to do is create a bridge between contemporary and traditional Cuban music," de Marcos says. "I'm trying to mix both things so people can realize that Cuban music didn't stop in time, that it developed in this long period when Cuban music disappeared from the market."
Raices: A Series Curated by John Santos
A concert series of diverse Latino (American) music representing hemispheric creativity in a wide range of formats interpreted by several of the most dynamic interpreters in the field. The term America in its true sense refers to North, South and Central America as well as the Caribbean islands. Accordingly, Latin American music defies brief descriptions. Folk styles and rhythms in traditional and evolutionary settings, dance music and jazz play seminal roles in this series.