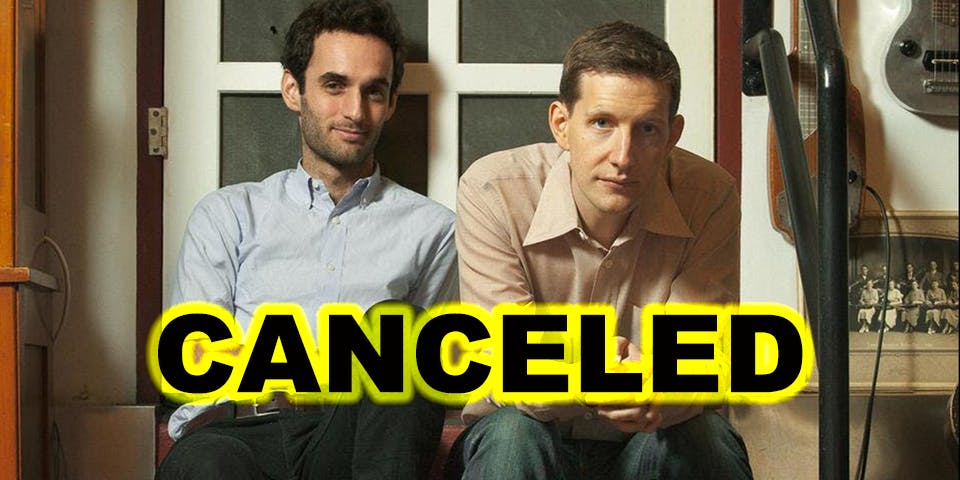 intrepid songwriting and acoustic innovation
Julian Lage & Chris Eldridge
Julian Lage & Chris Eldridge
Julian Lage and Chris Eldridge craft songs that sound familiar but are never easily classified. Percolating with tinges of bluegrass and folk, insinuations of jazz and pop, and hints of classical and avant-garde composition, their music rarely settles into any one particular category; rather, it dances around the territory between genres, never announcing its innovations and prizing soulfulness above chops at every turn. From first note to last, the duo push themselves to find new ways to play their flat-top steel-string acoustic Martins together - creating what the New Yorker calls a "familiarity with the fretboard...so extravagant and capacious that they bring flourishes to this music that it simply hasn't enjoyed before."
The Grammy-nominated Lage has been highly regarded in jazz and new music circles for his own work as well as for his collaborations with such artists as Nels Cline, Fred Hersch, and John Zorn among many others. Fellow Grammy-nominee Eldridge, an Oberlin Conservatory grad who studied with bluegrass guitar legend Tony Rice, is equally noted in the progressive bluegrass world for his stints with the Seldom Scene and The Infamous Stringdusters, which led to his joining Chris Thile's adventurous quintet, Punch Brothers. Lage and Eldridge first met backstage in Boston following a Punch Brothers show. Over the course of several years, a casual friendship led to a solid musical partnership that produced the 2013 EP Close to Picture, 2014's full-length release Avalon, and most recently, 2017's GRAMMY-nominated Mount Royal.
$1 from each ticket purchased will be donated to the following charities:
Sister Song: SisterSong's mission is to strengthen and amplify the collective voices of Indigenous women and women of color to achieve reproductive justice by eradicating reproductive oppression and securing human rights.
Climate Justice Alliance: Climate Justice Alliance (CJA) is a unique alliance of 67 frontline, grassroots, and environmental justice communities and organizations; movement organizations, and alliances at the forefront of the climate crisis. Our mission is to build local resiliency, remedy the root causes of climate change, and build a new world through a Just Transition out of the extractive economy. CJA provides a strategic center of gravity to coordinate and strengthen this powerful climate movement by developing and campaigning for non-extractive models, best practices, and policies that support a sustainable, regenerative way of working and living.
Youth/Student discount tickets are available by using the access code: STUDENT.