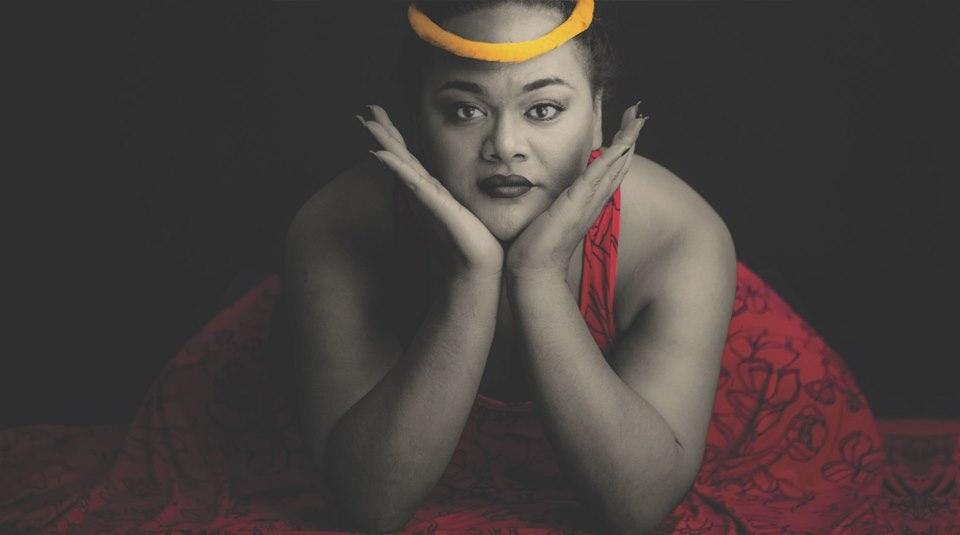 contemporary Hawaiian music
Kaumakaiwa Kanaka'ole & Waipuna
Shawn Pimental
$22.00 - $30.00
Sales Ended
Kaumakaiwa Kanaka'ole with Shawn Pimental and Waipuna
Kaumakaiwa Kanaka'ole
the voice of Hawai'i's new generation
"Kanaka'ole… vaulted through various registers and timbres, from bass to witchy contralto rasp to sweet soprano ("skinny girl" voice, [she] said), a traditionalist tour de force." –NY Times
Kaumakaiwa Kanaka'ole has been on stage since she could walk. A charismatic dancer and singer, with an impressive vocal range from tenor chant to Hawaiian falsetto singing, she is a five-time Nā Hōkū Hanohano [Hawaiian "Grammy"] Award-winner with 3 solo CDs to her name. She is the great grandchild of Edith Kanaka'ole, who was one of the seminal figures of the Hawaiian Renaissance which helped bring Hawaiian culture back into the central life of the Islands. Since birth, Kaumakaiwa has dedicated her life to her illustrious family's practice and passion – hula (Hālau O Kekuhi) and Hawaiian culture. Her vocal performances are an outgrowth of the Hawaiian art of chant and songwriting, with roots in rhythms and metaphors of hula.
A modern transgender Hawaiian (mahu wahine), she is a vibrant keeper of culture, an authentic innovator, and fun, as she engages indigenous thought to address today's issues through music, chant, and sharing of spirit. With plenty of humor, she provides wry commentary and stories to give context to her songs. Award-winning musician and producer Shawn Pimental accompanies on guitar and backup vocals.
Waipuna
With dramatic musical arrangements and progressive instrumentation, Waipunaʻs one-of-a-kind sound combines the traditional teachings of their mentors and expands the boundaries and expectations of todayʻs Hawaiian music. The group consists of founding members Kale Hannahs and Matt Sproat, as well as David Kamakahi, who joined the group in 2011.
Waipunaʻs music has been widely appreciated and enjoyed not only by the people of Hawaiʻi, but also a wide spectrum of audiences around the world. They have provided inspirational accompaniment for hula dancers, touched hearts through their poetry and earned seven Nā Hōkū Hanohano awards (Hawaiʻiʻs version of the Grammy Awards) for their first four albums.