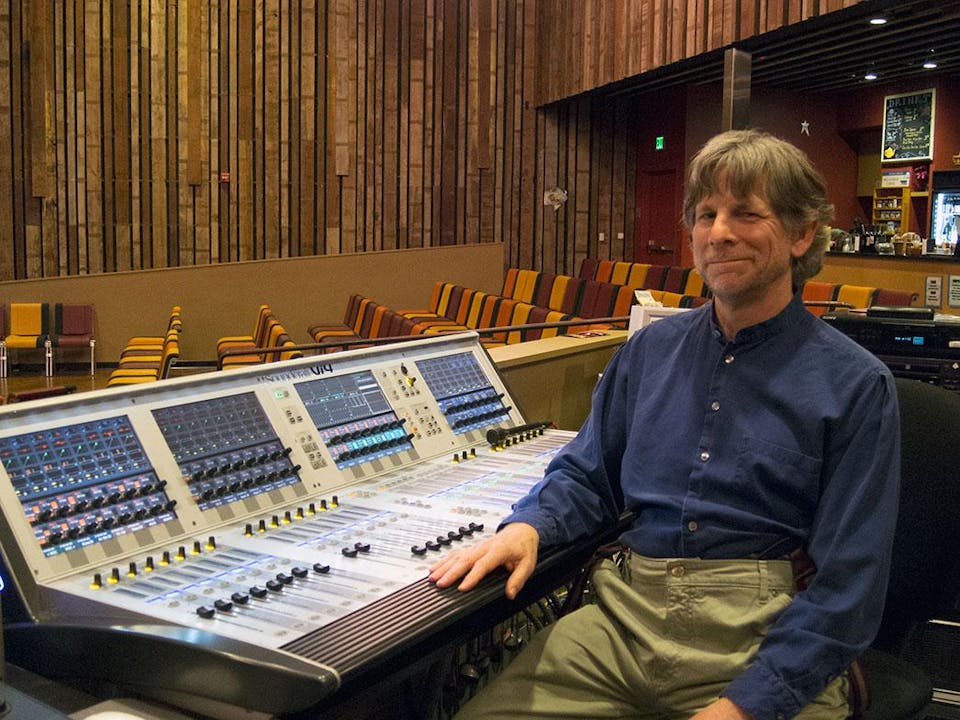 Take your live sound skills to the next level!
Live Sound Intensive w/Brian Walker
Brian Walker
Live Sound Intensive w/Brian Walker
THIS WORKSHOP HAS BEEN POSTPONED - PLEASE SEE YOUR EMAIL FOR YOUR OPTIONS.
Live Sound Intensive w/Brian Walker
Saturday, May 16th, 11am-2pm
Saturday, May 23rd, 11am-2pm
Saturday, May 30th, 11am-2pm
This advanced techniques live sound intensive is designed for people who already have a basic understanding of how to use a sound system but would like to hone their skills by getting hands-on instruction using the state-of-the-art sound system at the Freight & Salvage. It is an immersive workshop series taking place over three consecutive Saturdays, for three hours per session. Price includes all three Saturdays; no single-day tickets available.
It is recommended (but not required) that students complete Tesser Call's Intro to Live Sound workshop series prior to taking this course.
After completing this workshop, students will know how to:
Make a band sound good on stage
Minimize or eliminate feedback
Compensate for difficult room acoustics
Effectively utilize outboard gear or software tools to get the best sound possible
Ensure that musicians on stage can hear what they need to hear
Conduct an efficient and professional sound check
Brian Walker
This series is taught by Brian Walker, a longtime Freight and Salvage sound engineer with 40 years of professional experience as a house sound engineer, touring front-of-house mixer, and recording studio engineer. He has recorded and mixed music in a very wide variety of genres on many different kinds of sound systems around the world.