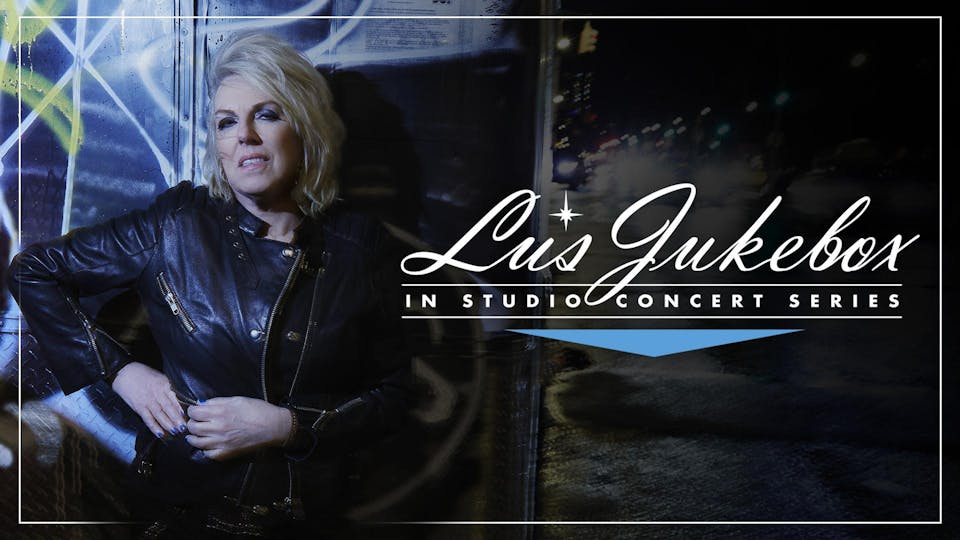 Streaming Performance Series
Lu's Jukebox - Funny How Time Slips Away: A Night of 60's Country Classics
Lucinda Williams
$20.00 - $215.00
On Mandolin.com
Lu's Jukebox - A Series of Themed Live Performances to Benefit Struggling Independent Venues Due To COVID-19
Award-winning, revered singer/songwriter Lucinda Williams is working to help independent music venues during this time with the announcement of Lu's Jukebox. Scheduled as an eight-episode series of full-band performances in-studio, Lu's Jukebox will feature a themed set of songs by other artists curated by the multi-Grammy award winner. The first episode kicks off on October 29th with Lu's Jukebox - Runnin' Down a Dream: A Tribute to Tom Petty, featuring songs from his celebrated career.
Other upcoming episodes of Lu's Jukebox will feature themes that will include special eras, musical styles, songs of legendary artists and some surprises.
"We've actually wanted to do a cover series for a long time now, but never had the time with my touring schedule. I guess the silver lining in all of this has been to be able to really get inside the songs of some of my favorite artists -- see what makes them tick. My hope for this project (and it's been quite a big undertaking) is that we'll be able to help as many venues as we can. They're our homes, as artists. We have to take care of them, for the sake of live music to come." - Lucinda Williams
Lu's Jukebox will be streamed, ticketed performances accessed through the websites of participating venues, to raise funds to assist them through these troubled times caused by COVID-19. With the touring industry coming to an abrupt halt, many of the beloved independent music rooms are struggling to get by. Many are legendary music halls with rich histories who may have to choose between closing their doors or being bought out by a conglomerate. Either choice would have an immeasurable negative ripple effect for artists, fans, crew members, booking agents and of course the venues, altering the entire live music industry and experience.
Like thousands of artists, Williams cut her teeth and developed her craft by playing in small, medium and large clubs throughout the country, and the world. These venues are vital to the development of artists and their music. Williams has never forgotten her roots, and often performs special shows in some of her favorite halls.
The dates in the series include:
10/29/2020 - Runnin' Down a Dream: A Tribute to Tom Petty - Lucinda and band gallivant through the selected discography of Tom Petty, celebrating a shared Southern heritage and love for rock and roll along the way.
11/12/20 - Southern Soul: From Memphis to Muscle Shoals & More - Sink your teeth into some of the South's most sumptuous songs. Lucinda will serve up tunes by the likes of Tony Joe White, Bobbie Gentry, Ann Peebles and more with a style and hospitality all her own.
11/19/20 - Bob's Back Pages: A Night of Bob Dylan Songs - In this episode Lucinda pays homage to one of the most deeply-rooted musical influences of her career, Bob Dylan. His was a voice that has informed her, in part, from the moment she first heard Highway 61 at the tender age of twelve years old. She truly is bringing it all back home with this collection of songs.
12/3/20 - Funny How Time Slips Away: A Night of 60's Country Classics - From Nashville to Bakersfield and every high and lonesome corner of the country in between, Lucinda refreshes classic Country favorites like "Night Life", "Fist City" and more!
12/17/20 - Have Yourself a Rockin' Little Christmas with Lucinda - Everyone needs a little Christmas cheer, especially this year! Blues, Rock and Roll, Country, Jazz and Noir, Lu has a little something special in store for every listener this year - naughty or nice.
12/31/20 - It's Only Rock and Roll: A Tribute to the Rolling Stones - Lucinda and the band tear through the material of the rolling stones in a way that only one irreverent, Honky Tonk Woman can. This episode will not only end the series, but the entire year with a bang (and hopefully a kiss) as it airs on New Year's Eve.