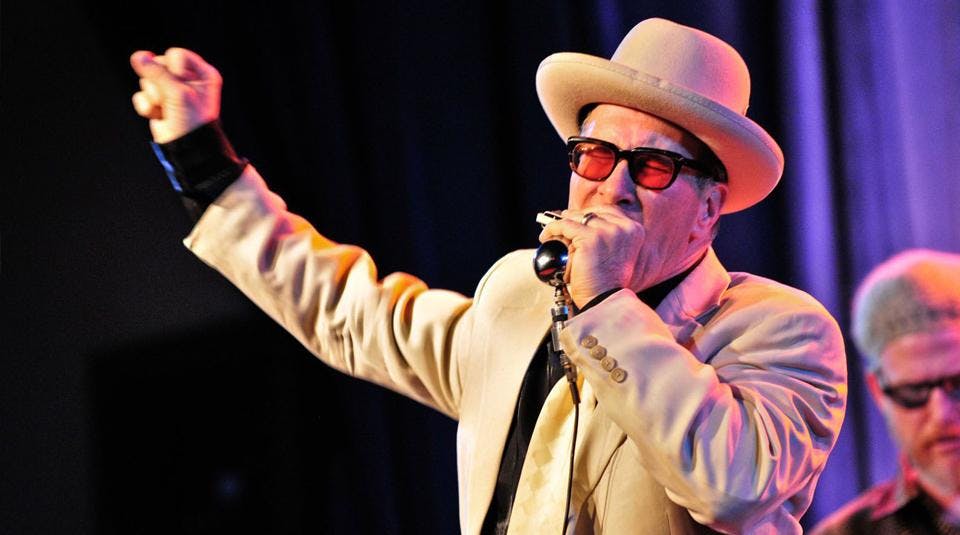 Mark Hummel's Blues Harmonica Blowout
Magic Dick, Lee Oskar, Jerry Portnoy, Duke Robillard
$26.00 - $34.00
Sales Ended
Mark Hummel's Blues Harmonica Blowout with Magic Dick, Lee Oskar, Jerry Portnoy, and Duke Robillard together at Freight & Salvage!
Mark Hummel's Blues Harmonica Blowout started on a Sunday night in 1991 at Ashkenaz in Berkeley with four harmonica players - Rick Estrin, Mark, Dave Earl and Doug Jay. Continuing annually for 28 years since then it's become a who's who of older and younger players. From icons like Bobby Rush, Kenny Neal, Snooky Pryor, Carey Bell, James Cotton, Charlie Musselwhite, John Mayall, John Hammond, Little Sonny, Lazy Lester, Billy Boy Arnold, Sam Myers, Corky Siegel, Magic Dick, Huey Lewis, Lee Oscar, Jerry Portnoy, Howard Levy and Paul Oscher to younger players like Sugar Ray Norcia, Jason Ricci, Son Of Dave, Aki Kumar, Curtis Salgado, Kenny Neal, RJ Mischo, Sugar Blue, Billy Branch, Annie Raines, Aki Kumar, Andrew Alii, Carlos Del Junco, just to name a few.
Mark Hummel is a Grammy nominated artist and has won 2 times for album by the Blues Music Awards. The harmonica man / singer-songwriter / band leader / author / impresario was born in New Haven, CT but moved to Los Angeles. Hummel took up an interest in blues harp & rock-blues music in high school but soon discovered the originators like Muddy Waters, Sonny Boy Williamson & Little Walter. Soon after, Hummel frequented the Ash Grove club on Melrose Ave. in LA where he saw three blues legends he would later work with on a regular basis; Charlie Musselwhite, Brownie McGhee(w/Sonny Terry) & James Cotton. By 1985 Mark Hummel's Blues Survivors hit the road full time & continue till the present (Hummel's memoir, "Big Road Blues: 12 Bars on I-80" recounts many road exploits). In 2014 Blind Pig Records released "Remembering Little Walter" (a recording of a Hummel Blues Harp Blowout.) The CD was nominated for a Grammy Award and won two Blues Music Awards. Hummel's latest CD " Golden State - Lone Star Blues Revue"was nominated for Best Traditional Blues Album of the year at the Blues Music Awards in Memphis, Tennessee.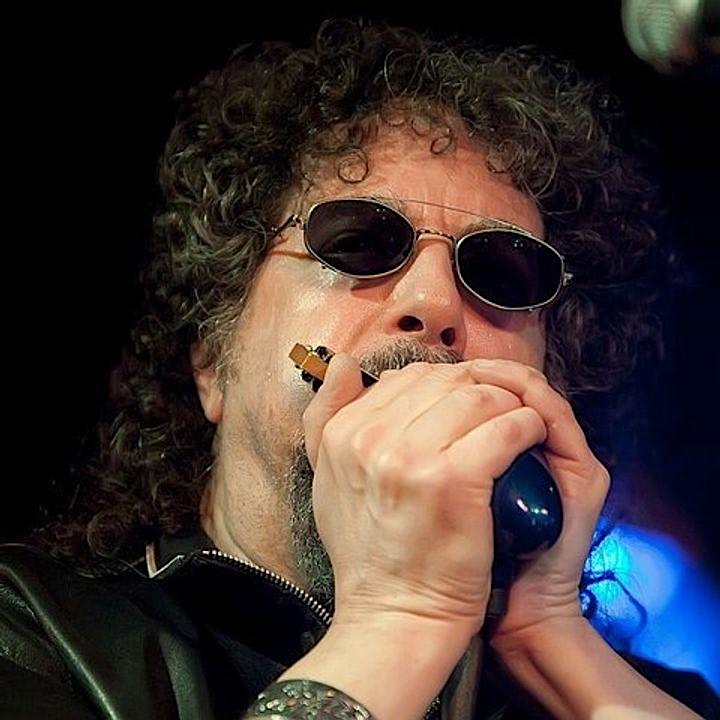 Magic Dick is the original harp man from the J. Geils Band, whose many hits flooded the airwaves during the 1970s and 1980s. Chart-toppers like "FreezeFrame", "Centerfold", "First I Look At The Purse", "Must a Got Lost", "Give It To Me" and Magic Dick's own "Wammer Jammer" were in the Top Ten off and on for 20 years and made them one of the few top bands(other then WAR) that featured a harmonica prominently in the frontline. Dick went on to start "Bluestime" with J. Geils after the original band broke up, making two CDs for Rounder Records. Dick is one of the most famed harp blowers on earth, partially because "Wammer Jammer" was played on Armed Forces Radio in Vietnam all thru the late 60s till the war ended. The first song most boomers tried to learn on harmonica, along with "Room To Move".
Lee Oskar was born in Copenhagen, Denmark, moved to the States in the late sixties,and along with Eric Burdon, went on to become a founding member of the soul-funk-rock group that made hits like "Lowrider", "World Is A Ghetto", "Spill The Wine", "Me And Baby Brother", and "Slippin Into Darkness." This band created top ten records that got national airplay coast to coast and stayed high up in the charts for months. Oskar's unique approach to harmonica has earned him the distinction of being voted 1976's Instrumentalist Of The Year in three major music publications, Billboard, Cashbox and Record World. Oskar also recorded two solo records, "Lee Oskar" & " Before The Rain" that made his name more famous. Lee went on to start the Lee Oskar Harmonica company in 1983, which is second only to Hohner Harmonicas in popularity and sales. As of late R&B artist Pitbull has used Oskar's music in his song "Timber"- Lee is credited on the track.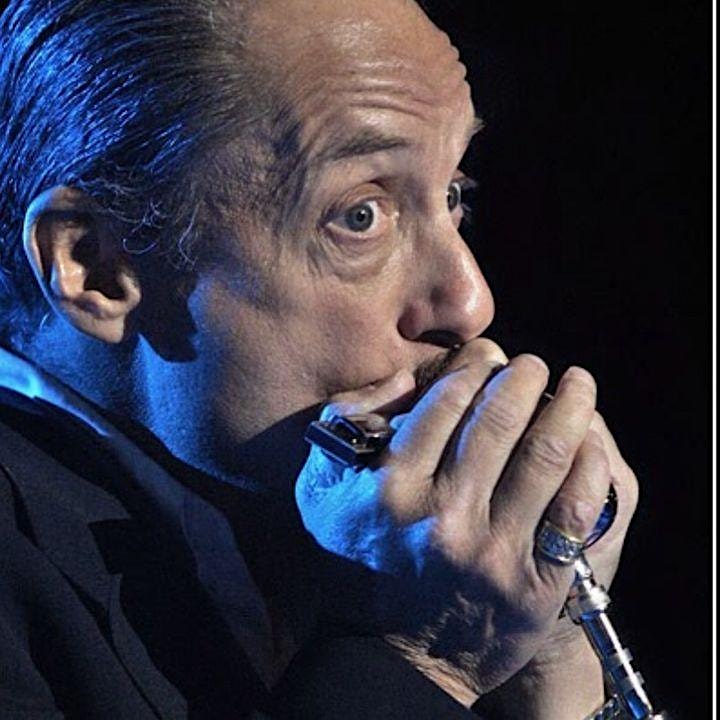 Jerry Portnoy was born in 1943 and grew up in the blues-rich atmosphere of Chicago's famous Maxwell Street Market during the golden age of Chicago Blues. He began his professional career in the late 60s and since that time has performed, live and on television, for millions of people around the world. During a career that includes six years as a member of the fabled Muddy Waters Blues Band, another six as leader of the Legendary Blues Band, four years at the head of his own band The Streamliners, and another four as a featured member of the Eric Clapton Band, his touring schedule has carried him to every state in the union and 28 foreign countries on six continents.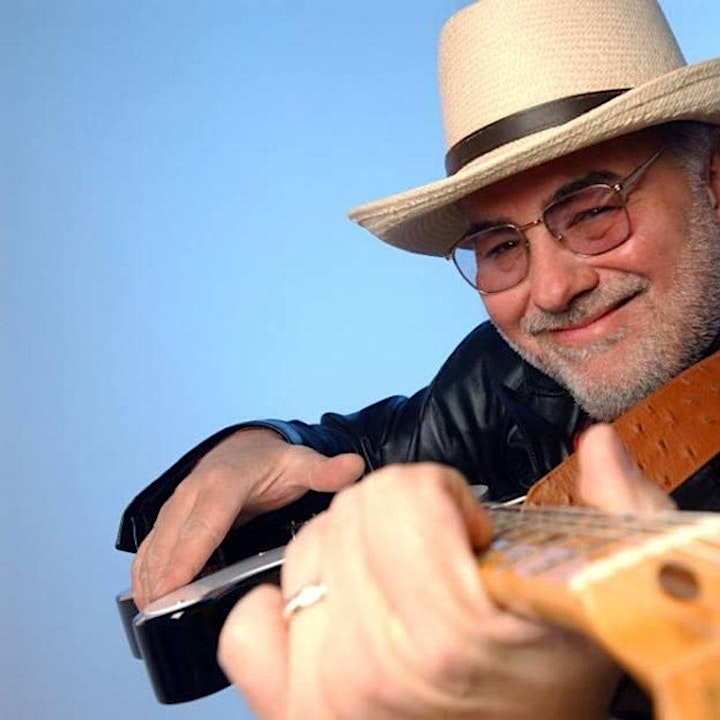 Duke Robillard born October 4, 1948 is an American guitarist and singer. He founded the band Roomful of Blues in 1967 and was a member of the Fabulous Thunderbirds. Although Robillard is best known as a rock and blues guitarist, he also plays jazz and swing. He played in bands as Mike "Honey Bear" Robillard and worked for the Guild Guitar Company. He spent over a decade with Roomful of Bluesbefore departing and becoming the guitarist for singer Robert Gordon and then a member of the Legendary Blues Band. He started the Duke Robillard Band in 1981, eventually adopting the name Duke Robillard and the Pleasure Kings, with whom he toured throughout the 1980s and recorded for Rounder Records. He became a member of the Fabulous Thunderbirds in 1990. He formed a duo with jazz guitarist Herb Ellis and the swing trio New Guitar Summit with Gerry Beaudoin and Jay Geils and even briefly in 2013, he was the guitarist for Bob Dylan's tour.