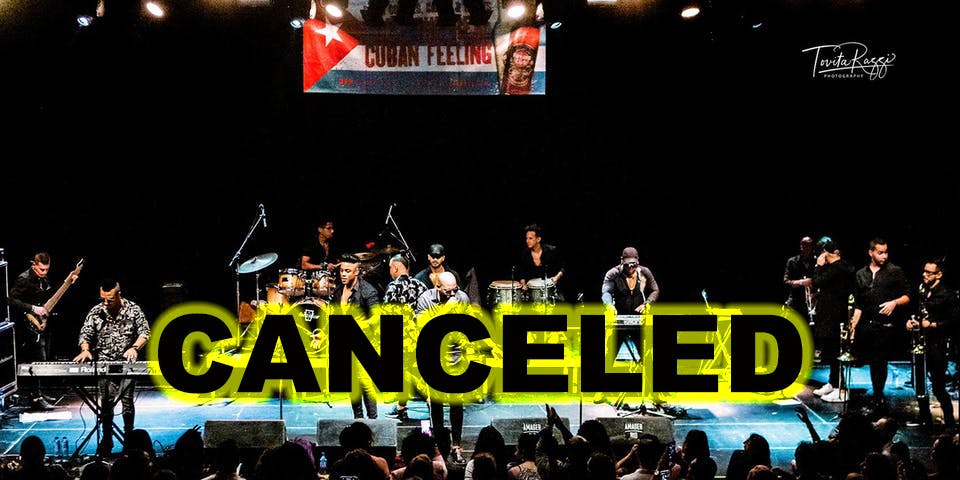 Raices: A Series Curated by John Santos | Direct from Cuba
Maykel Blanco Y Su Salsa Mayor
Direct from Cuba Maykel Blanco y su Salsa Mayor - DANCE FLOOR OPEN!
THIS SHOW HAS BEEN CANCELED
Maykel Blanco Cuevas, known as Maykel Blanco, is a composer, arranger and musical director born in Havana in 1982.
From a very young age he learned to play percussion, playing rumba in the street, singing and trying to imitate the artists of the moment, accompanied by pots, boxes or any object that could be hit. At the age of 12, he began his percussion and piano studies at the Geraldo Guanche night school, continuing later at the Amadeo Roldán conservatory.
From the age of 15 he has worked in many groups as a pianist, chorister or arranger, (Abel y La seduction, La Constelacion, El Gen-Cortés La Banda, a division of the NG La Banda group); at that time he also composed and produced for Tirso Duarte. At that time he aroused the interest of the Spanish record label "Envidia Record", for which he recorded 60 albums as a percussionist and produced more than 15 albums.
In 1996 he formed his first band, "Suprema Ley", with which he would record his first CD, "Ya llegaron los Cubanos." With "Salsa Mayor" he mixes several styles such as Rumba, Jazz, Salsa, Afro-Cuban music, giving rise to some of the best contemporary Cuban music.
This 27-year-old musician is no more than a faithful follower of the richness of Cuban popular music, and has been described as "La Máquina musical de Cuba".
For shows with an Open Dance Floor, ticket holders are not guaranteed a seat.
Raices
Contemporary (Latino) American Music
Curated by John Santos
A concert series of diverse Latino (American) music representing hemispheric creativity in a wide range of formats interpreted by several of the most dynamic interpreters in the field. The term America in its true sense refers to North, South and Central America as well as the Caribbean islands. Accordingly, Latin American music defies brief descriptions. Folk styles and rhythms in traditional and evolutionary settings, dance music and jazz play seminal roles in this series.
Youth/Student discount tickets are available by using the access code: STUDENT.