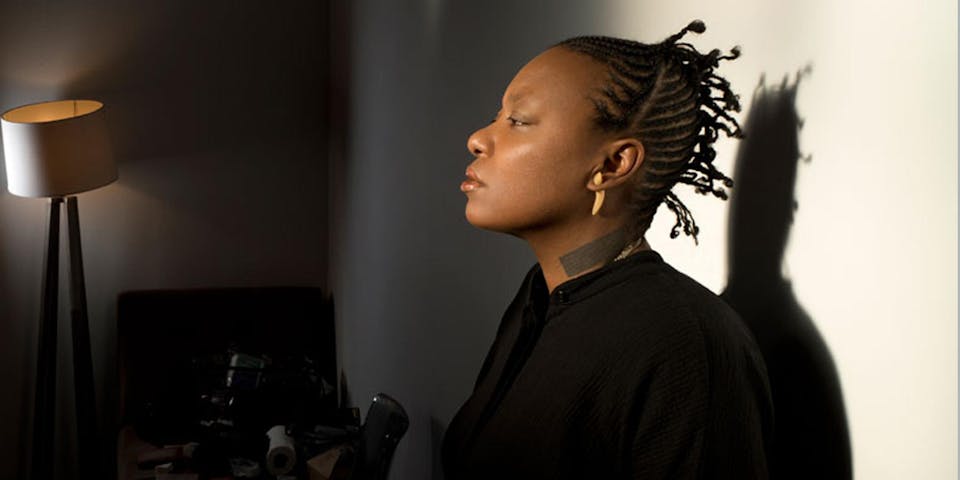 American singer-songwriter, rapper, bassist, and vocalist
Meshell Ndegeocello
Meshell Ndegeocello
There are albums dedicated to personal pain, or political protest, love, death, nostalgia, rage. There are those that are simply fun, glossy, the soundtrack to a good time. Some are exploratory, a musical journey, shapeshifting soundmaking, a new way to do an old thing. An artist can make a choice about concept and content, or heed a vision, follow their muse or their manager. But in times so extreme and overwhelming, when there is no known expression for the feeling, no satisfactory direction for art or action, then they might take refuge in a process, a ritual, something familiar, the shape and sound of which recall another time altogether, so that they can weather the present long enough to call it the past. Some albums are testimony, some confessions, and some are escape. "Ventriloquism", the latest album from Meshell Ndegeocello, is a place, like its process, to take refuge from one storm too many.
"Early on in my career, I was told to make the same kind of album again and again, and when I didn't do that, I lost support. There isn't much diversity within genres, which are ghettoizing themselves, and I liked the idea of turning hits I loved into something even just a little less familiar or formulaic. It was an opportunity to pay a new kind of tribute."
Youth/Student discount tickets are available by using the access code: STUDENT.