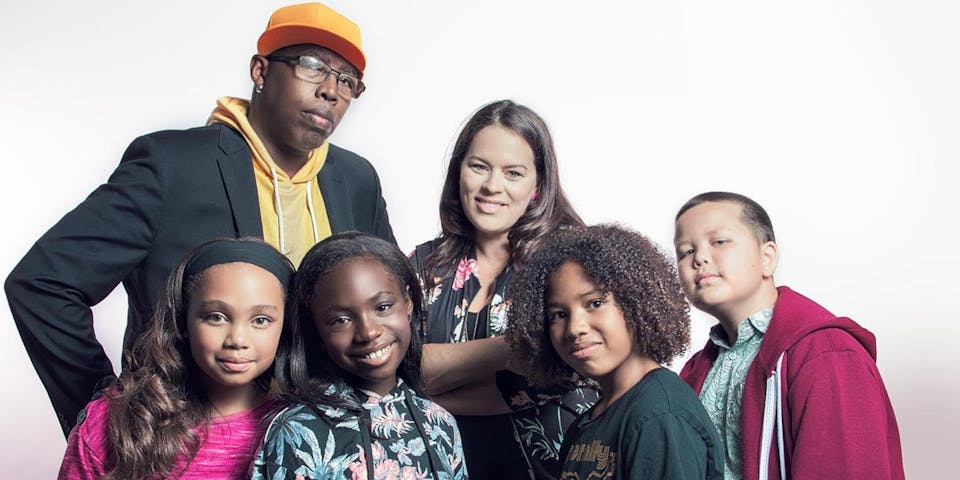 Patchwork Series: Alphabet Rockers
Alphabet Rockers
ALPHABET ROCKERS make music that makes change. Led by Kaitlin McGaw (she/her) and Tommy Shepherd (he/him), they create brave spaces to shape a more equitable world through hip hop. Their GRAMMY nominated 2018 album, Rise Shine #Woke has reached 300K kids and families since its release, inspiring American kids to stand up to hate and be their brave and beautiful selves. Their latest album, The Love (2019) lifts up voices of our trans, two-spirit and gender non-conforming community and has also been nominated for a GRAMMY this year.
Rudy Trubitt
Patchwork Series Host Rudy Trubitt spent five years touring the country with the psychedelic rock-and-roll circus that was The Sippy Cups. He loves the family audience and is delighted to bring outstanding local and national performers to the Freight stage.
Patchwork Series
Since 2010, The Patchwork Series has brought regional and national family music performers to The Freight stage. Hosted by Rudy Trubitt, Patchwork welcomes musical styles from folk to calypso and hip hop to jazz. Kids at the Freight programs are supported by DeYoe Wealth Management, with additional support from the Bill Graham Supporting Foundation of the Jewish Community Endowment Fund,​ and the Friendship Fund.