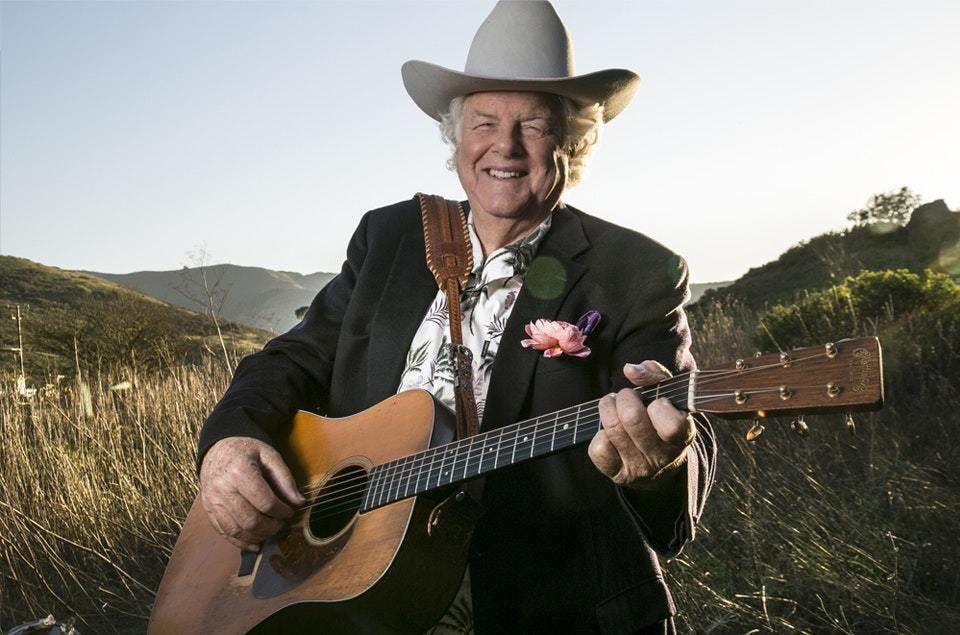 Peter Rowan & the Free Mexican Airforce Featuring Las Texmaniacs
Peter Rowan & the Free Mexican Airforce Featuring Los Texmaniacs
The Free Mexican Airforce is flying again! This is Peter Rowan plugged in, including some of his most loved songs--Come Back to Old Santa Fe, Ride the Wild Mustang, Midnight Moonlight and, of course, Free Mexican Airforce!
Peter is joined in this version of the Free Mexican Airforce, by Los TexManiacs, a Grammy Award winning band comprised of Max Baca -Bajo sexto, Josh Baca-accordion, Noel Hernandez-bass, Danny Martinez-drums and Peter Rowan on guitar and vocals,
Carrying on the musical tradition started in the late 70's when Peter and the great Flaco Jiminez joined forces to record for Flying Fish Records and tour the US and the UK. Peter and Flaco collaborated for over a decade and their friendship has endured!
During the nineteen eighties Flaco discovered the teenager Bajo Sexto virtuoso Max Bacca who became his band leader and musical amigo. Max Bacca called Rowan in 2018 and suggested some Texas shows with his own Tex-Mex conjunction, Los TexManiacs.
Peter reunited with Flaco for the Texas shows! "It was like old times" says Rowan. "Los TexManiacs are a modern progressive bunch of guys who grew up musically listening to what I played with Flaco. They know my songs and they include me as part of their tradition!"
Los Texmaniacs
Grammy Award winners, Los Texmaniacs are the new kings of Tex-Mex. Annointed by Flaco Jimenez, Los Texmaniacs feed the masses, with only the best in musical fare. Founded by Max Baca (bajo sexto, vocals), the TexManiacs are a product of his wide-ranging experience touring and recording with Flaco Jimenenz, the original Texas Tornados, Los Super Seven and even the Rolling Stones.
Max has participated on eleven Grammy winning projects. Max is the premiere first call bajo sexto player in the world.