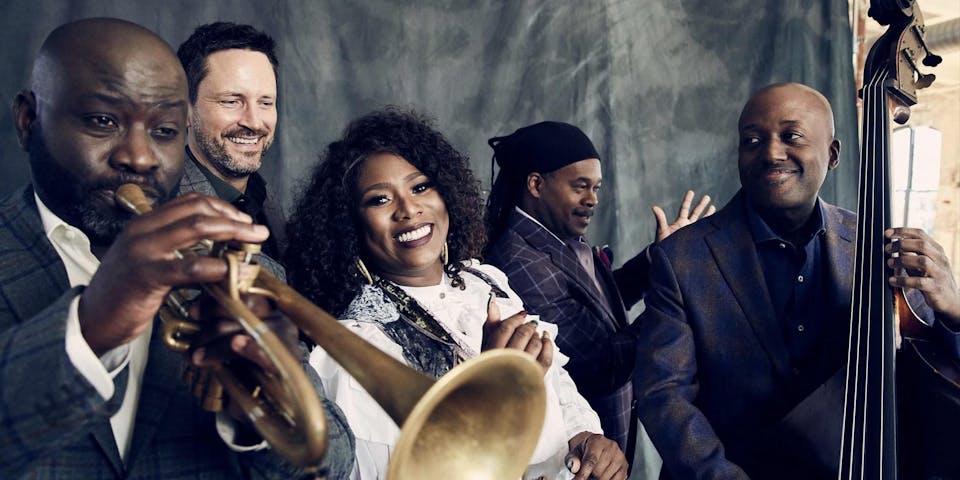 Ranky Tanky at Freight & Salvage in Berkeley, CA
All tickets are subject to an additional $4 per ticket facility fee.
"This group isn't bound to any one particular musical genre, and it is grounded instead by an enigmatic, unshakeable and unspoiled tradition that's long been hidden in plain sight." – Jazziz Magazine
RANKY TANKY — South Carolina's global Gullah ambassadors and the Billboard chart-toppers making "soulful honey to the ears" (NPR) — have released their new album Good Time.
South Carolina natives Quentin Baxter, Kevin Hamilton, Charlton Singleton, and Clay Ross first came together in 1998, fresh out of University, to form a seminal Charleston jazz quartet. Now, united by years apart and a deeper understanding of home, these accomplished artists have come together again, joined by one of the low-country's most celebrated vocalists Quiana Parler, to revive a "Heartland of American Music" born in their own backyards.