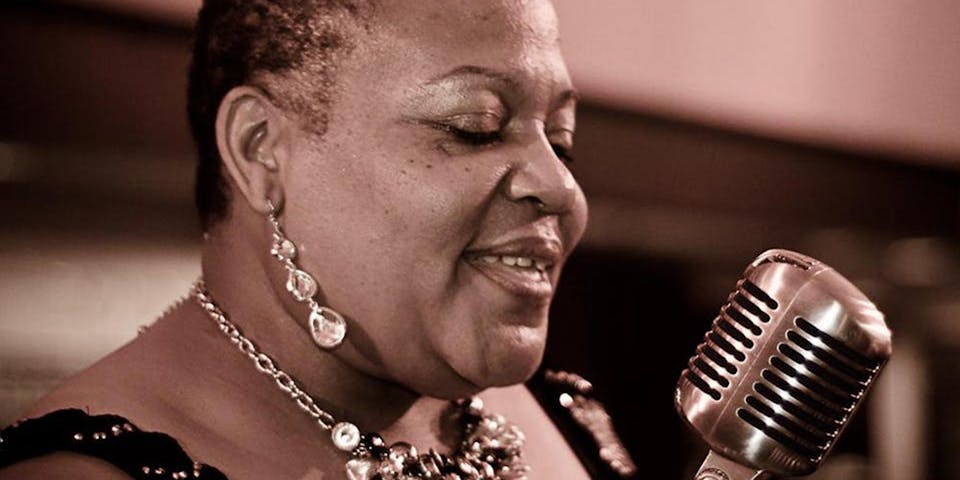 Rhonda Benin's "Just Like A Woman"
Mimi Fox, Margie Baker, Deborah Winters, Michelle Jacques, Carol Stallings, Mz. Dee
Rhonda Benin's "Just Like A Woman"
San Francisco Bay Area vocalist, Rhonda Benin has earned a reputation for not just a good voice but showmanship, magnetic stage personality, humor, and of course her great dancing. In the summer of 2012 Rhonda traveled to Hangzhou, China for a 3 month engagement at the JZ Jazz Club and was 2014 USA headliner for The Kigali Up Music Festival in Kigali, Rwanda. In addition to singing, Rhonda is producer and founder of the annual Women's History Month show "Just Like A Woman" a tribute to Bay Area Women In Music. Benin is a 26 year member of The GRAMMY nominated vocal ensemble Linda Tillery and The Cultural Heritage. She appears on the CHC's 7 Cd's and has toured 30 countries performing and recording with legendary artists such as Taj Mahal, Wilson Pickett, Richie Havens, Odetta. Al Green, Keb Mo, Santana, Patti Austin, Janis Ian, Jackson Brown, Hugh Masekela & Sweet Honey In The Rock.