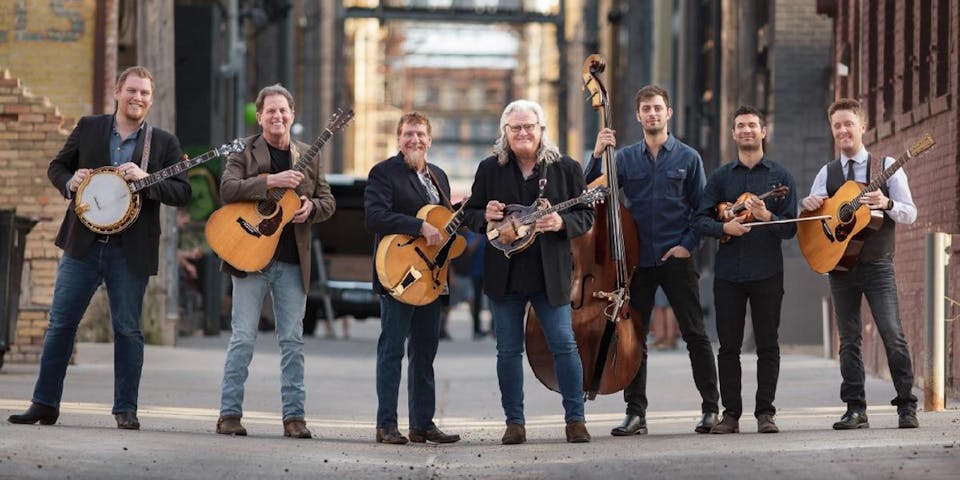 15 Grammys, classic, smokin' hot bluegrass!
Ricky Skaggs & Kentucky Thunder
$56.00 - $64.00
Sales Ended
Ricky Skaggs & Kentucky Thunder
Ricky Skaggs and Kentucky Thunder
A life full of music. That's the story of Ricky Skaggs. By age 21, he was already considered a "recognized master" of one of America's most demanding art forms, but his career took him in other directions, catapulting him to popularity and success in the mainstream of country music. His life's path has taken him to various musical genres, from where it all began in bluegrass music, to striking out on new musical journeys, while still leaving his musical roots intact.
Ricky struck his first chords on a mandolin over 50 years ago, and this 15-time Grammy Award winner continues to do his part to lead the recent roots revival in music. With 12 consecutive Grammy-nominated classics behind him, all from his own Skaggs Family Records label (Bluegrass Rules! in 1998, Ancient Tones in 1999, History of the Future in 2001, Soldier of the Cross, Live at the Charleston Music Hall, and Big Mon: The Songs of Bill Monroe in 2003, Brand New Strings in 2005, Instrumentals in 2007, Salt of the Earth with The Whites in 2008, Honoring the Fathers of Bluegrass: Tribute to 1946 and 1947 in 2009 and Ricky Skaggs Solo: Songs My Dad Loved along with Mosaic in 2010), the diverse and masterful tones made by the gifted Skaggs come from a life dedicated to playing music that is both fed by the soul and felt by the heart.
"This group of guys meets my approval every night," Ricky says. "Each and every one of the pickers in Kentucky Thunder totally amazes me in every show...and that, to me, outweighs any award we could ever win." The all-star lineup of Kentucky Thunder includes Paul Brewster (tenor vocals, rhythm guitar), Russ Carson (banjo), Jake Workman (lead guitar), Mike Barnett (fiddle), Dennis Parker (baritone vocals, guitar) and Jeff Picker (bass, bass vocals).