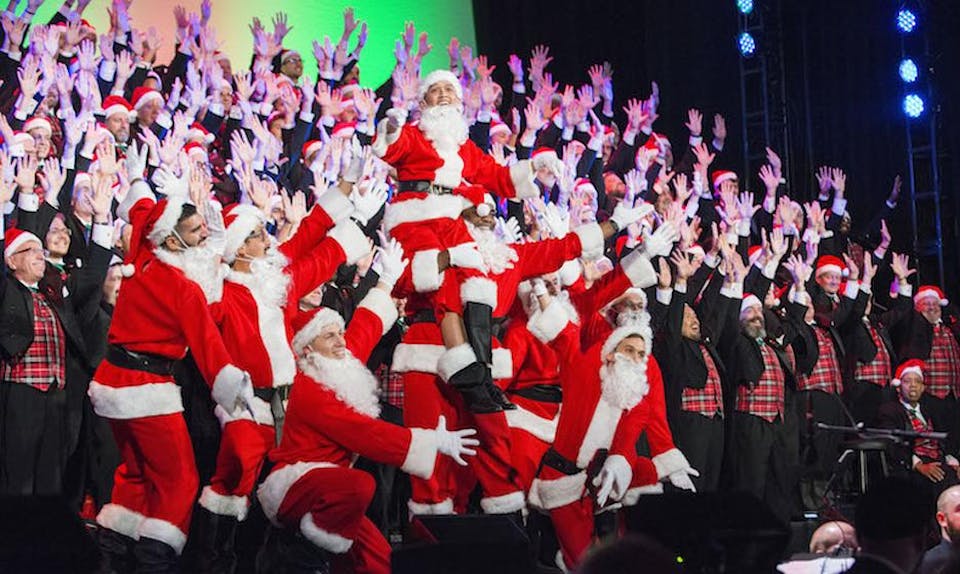 San Francisco Gay Men's Chorus at Freight & Salvage in Berkeley, CA
San Francisco Gay Men's Chorus
Celebrate the holiday season with members of the San Francisco Gay Men's Chorus for "Holigays are Here!"
Known for its warm, rich choral tones and over-the-top productions, the San Francisco Gay Men's Chorus continues its tradition of bringing holiday cheer to the East Bay with its December 1st show in Berkeley. Expect plenty of upbeat, show-stopping numbers, stunningly beautiful choral pieces, and updated, modern takes on old favorites, crossing genre and dishing up a delightful program of gorgeous holiday music.
For over 40 years, the San Francisco Gay Men's Chorus has courageously served as the international standard bearer for a powerful and accomplished mix of high-caliber performance, human rights, community activism, empowerment, and inclusiveness, establishing it as an icon among LGBT organizations. Founded in 1978, it was the first organization of its kind and is credited with starting the LGBT choral movement, galvanizing and changing the course of LGBT history. It continues to rally and inspire other arts-based community organizations around the world, with its signature blend of humor, personality, and high-voltage performances.