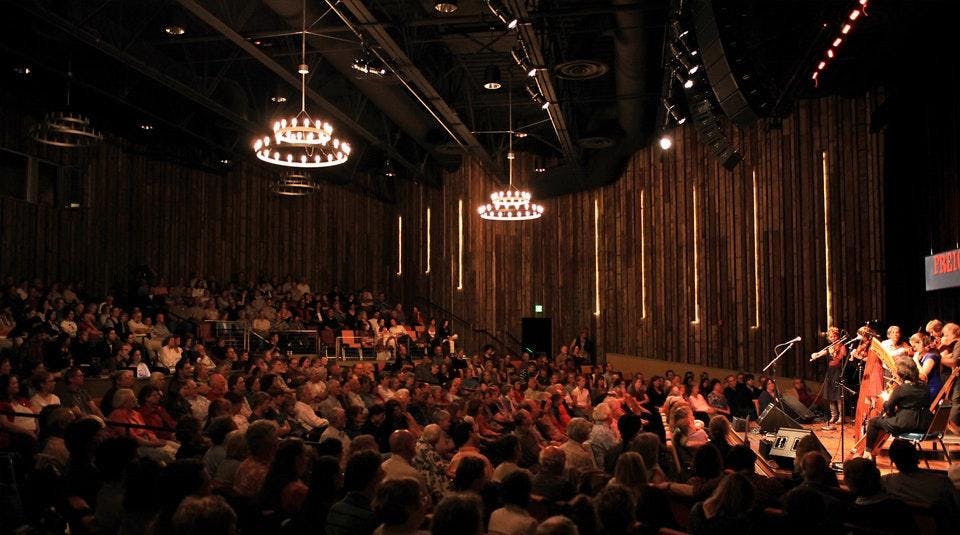 Class runs from 11/12-12/17
Singing from Inside the Song ONLINE w/Richard Brandenburg
Richard Brandenburg
Sing from Inside the Song ONLINE w/Richard Brandenburg
YOU WILL RECEIVE A ZOOM LINK FOR ACCESS TO CLASS SESSIONS UPON REGISTRATION. PLEASE REGISTER WITH AN EMAIL ADDRESS YOU CHECK REGULARLY.
Do you enjoy singing, but would like to learn more about how to make the most of your own voice? Would you like to perform at jams and parties, and get more involved in the folk, country, and bluegrass communities? Do you sing along with recordings, but want to learn how to sing well on your own?
In this 6-week class, veteran teacher Richard Brandenburg will be offering attentive, thoughtful coaching to build your confidence and pleasure in singing. You'll be learning very singable songs from Richard's book Weepers, Sleepers & Keepers, and you'll have fun, informal sessions putting melody and lyrics together with the voice that you have.
No need to bring an instrument, just your voice. Richard will play guitar while you sing. That way, the focus will be on your vocal technique and how to better inhabit the singer's role.
Please bring $15 to the first class to purchase Richard's collection Weepers, Sleepers & Keepers (regularly $25), which includes lyrics and song notes for 25 songs, as well as a CD/digital download.
From previous students:
"I took Richard's 'Singing from Inside the Song' class on Zoom this summer and really enjoyed it! It was a little scary because I've never taken a class or sang in front of people before but Richard and the other students were very supportive. I'm surprised how much I learned and it's motivated me to take his guitar class next!" - Sandy Vaughn
"Richard's 'Flatpicking Fundamentals' is an excellent, fun class. I learned so much about walk ups and walk downs and now feel more confident in handling those. I appreciate how thorough, patient and supportive Richard is in class. He creates such a comfortable, warm environment. I thought the remote learning environment worked well for this class: I was always able to hear and see and the technology worked well." - Carolyn Lundin
"I recently completed an online class with Richard Brandenburg called Singing From Inside the Song. I really enjoyed the class, and feel it helped me appreciate and improve my singing. Richard is a great teacher, with a lot of knowledge about singing techniques. He gave each of us lots of feedback and ways to improve. He is very supportive and encouraging, no matter what one's background or abilities are. I highly recommend this class. "
"I wasn't sure what to expect from this class, because I've never considered myself a real singer, but I've wanted to feel okay singing at jams and parties. I felt safe enough to really relax and try to work the things that Richard suggested into my singing, and it's working out great I think. I'm leading songs now and enjoying it."
"I play guitar in a bluegrass group, and sing occasionally, but I needed some help to get louder and more clear with the songs I do. This has been a GREAT class for me. I'm actually singing much better, and my bandmates are as happy as I am!"
"Richard's class really helped me gain new confidence in my voice. I'm singing stronger now than ever before and capturing more emotion in my singing. Richard offered suggestions, exercises and examples that got me thinking about my singing in different ways, and it all worked to improve my vocal sound!"
Richard Brandenburg
Richard Brandenburg has been a performing singer and songwriter around the Bay Area for many years. He has taught vocals, guitar, songwriting, and country repertoire at various music camps. He teaches private students and teaches lead and harmony vocal workshops, as well as an ongoing jam workshop at his home in San Francisco.