Class runs from 7/9-8/13.
Singing Outside the Shower: The Beatles, Mostly George ONLINE w/Melanie Ida Chopko
Melanie Ida Chopko
Singing Outside the Shower: The Beatles, Mostly George ONLINE w/Melanie Ida Chopko
YOU WILL RECEIVE A ZOOM LINK FOR ACCESS TO CLASS SESSIONS UPON REGISTRATION. PLEASE REGISTER WITH AN EMAIL ADDRESS YOU CHECK REGULARLY.
A beginner singing class for all secret-car-singers who are ready to uncork their voices and make more music. Along with singing, you'll learn tools to bring creativity into your everyday life. We'll sing songs by the Beatles, with an emphasis on George Harrison's work.
With the Zoom format, we'll focus mostly on singing together and in harmony, touching in on breathing techniques, principles of tone and pitch, and nerdy exercises to expand your vocal range and flexibility. Bring your cat, your hair wet from the shower, your mom in another time zone!
When we step into using our voices with singing, we step into using our voices in every aspect of our lives. This class is for both the absolute, "I-can't-sing-at-all-but-still-want-to" beginners and singers who are ready to start a band.
Melanie offers occasional free drop-ins prior to each class session. Email her at melanieidachopko@gmail.com for more information.
OTHER STUDENTS SAY
"Melanie taught me that my voice is an instrument, like a guitar or piano, and then she showed me how to play it, practice it, and care for it. I know that with effort and intention, I will grow my voice and find its power and character." - Kenny
"I sang down the hall, I sang out of the building. Melanie was inviting and supportive, breaking down some of my fears and showing me some techniques so I could find the voice I didn't know that I had. It was place where I could experiment and make mistakes, and I now see I actually CAN sing!" - Holly
"Learning how to play music as an adult can be intimidating! Melanie helped me to increase my understanding of musical concepts, improve my practice, focus my creativity, and gain confidence in my abilities. She is a master musician and teacher with a special talent for demystifying music for adult learners." - Sarah
Melanie Ida Chopko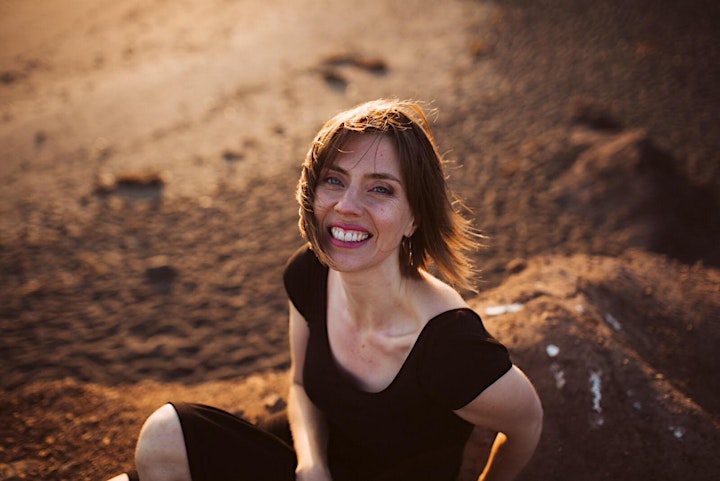 Singer-songwriter and pianist Melanie Ida Chopko adores supporting adults to be creative. Nervous she was starting "way too late," she began studying and writing music as an adult at the California Conservatory of Music and the Puget Sound Guitar Workshop, and is mixing her second album of original music. She anchors her teaching style in humor and the creative, spiritual principles of books like Julia Cameron's The Artist Way, Austin Kleon's Steal Like An Artist and Kenny Werner's Effortless Mastery.