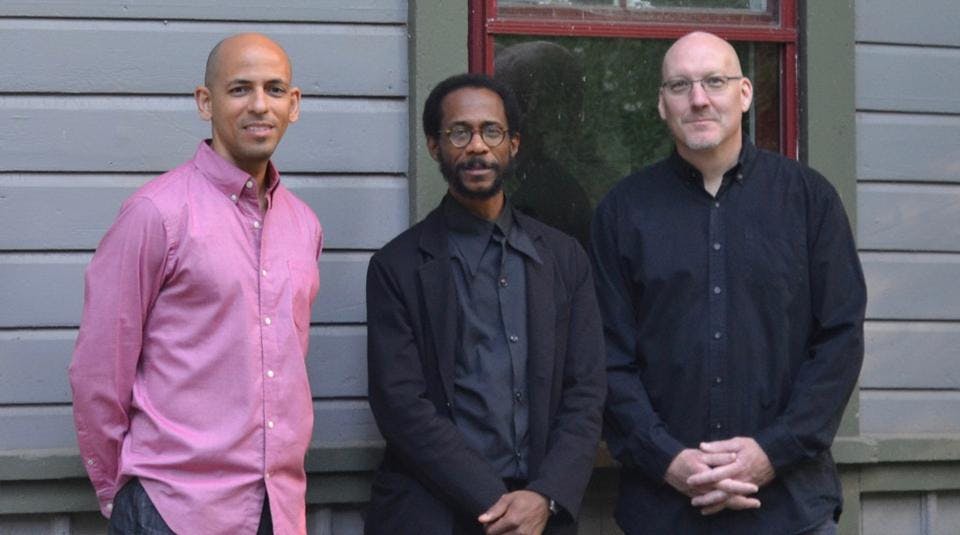 Steel House featuring Edward Simon, Scott Colley, and Brian Blade at Freight & Salvage in Berkeley, CA
Steel House
New Band featuring award winning, world class, master jazz artists:
Edward Simon-piano
Scott Colley-bass
Brian Blade-drums
New jazz trio Steel House is an absorbingly spirited band featuring three award winning world class master jazz artists. Each band member boasts an impressive resume, and together they create a unique musical chemistry exciting, innovative, spirited, and diverse.
Pianist Edward Simon has performed with Bobby Hutcherson, Terence Blanchard, David Binney, the SF Jazz Collective, and is a 2010 Guggenheim Fellow. Bassist Scott Colley has appeared with Herbie Hancock, Jim Hall, and Michael Brecker to name a few. And drummer Brian Blade has been featured with Wayne Shorter, Joni Mitchell, Joshua Redman, Bob Dylan, and countless others.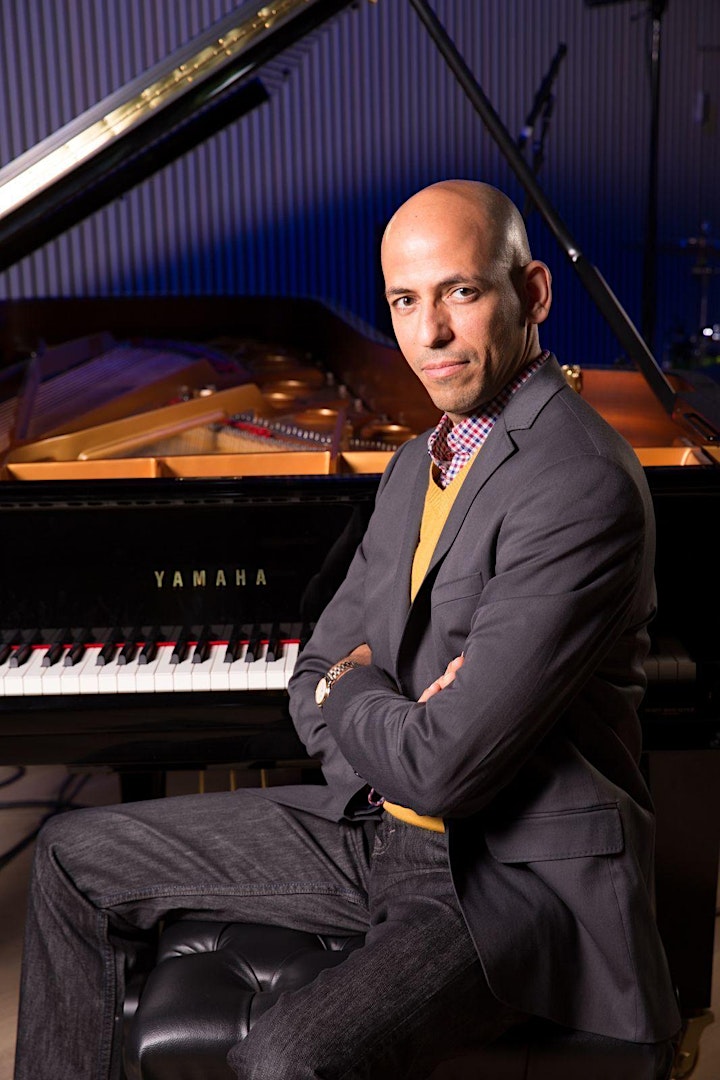 Edward Simon, a native of Venezuela, has made a name for himself over decades in America as a jazz improviser, composer-arranger, band leader and educator. DownBeat has called him "one of the strongest pianists of his generation, with intuitive empathy and drum-like ingenuity," while Jazz Journal International has singled out "his deep emotional statements" as a composer and improviser. Based in the San Francisco Bay Area as a member of the all-star SFJAZZ Collective, he has been a Guggenheim Fellow along with being awarded multiple composition grants as part of the Chamber Music America's New Jazz Works initiative. Simon, a Yamaha artist, has recorded 15 albums as a leader or co-leader. His latest is Sorrows and Triumphs, released via Sunnyside Records in April 2018; the album was declared "unmissable" in Nate Chinen's Take Five column on WBGO.org, and the pianist was featured in an extensive DownBeat interview upon the disc's release. This follows Simon's 2016 album Latin American Songbook, which won him an NAACP Image Award for Outstanding Jazz Album; a four-and-a-half-star DownBeat review also praised his fresh vision of classic Latin American songs as "grand and sophisticated."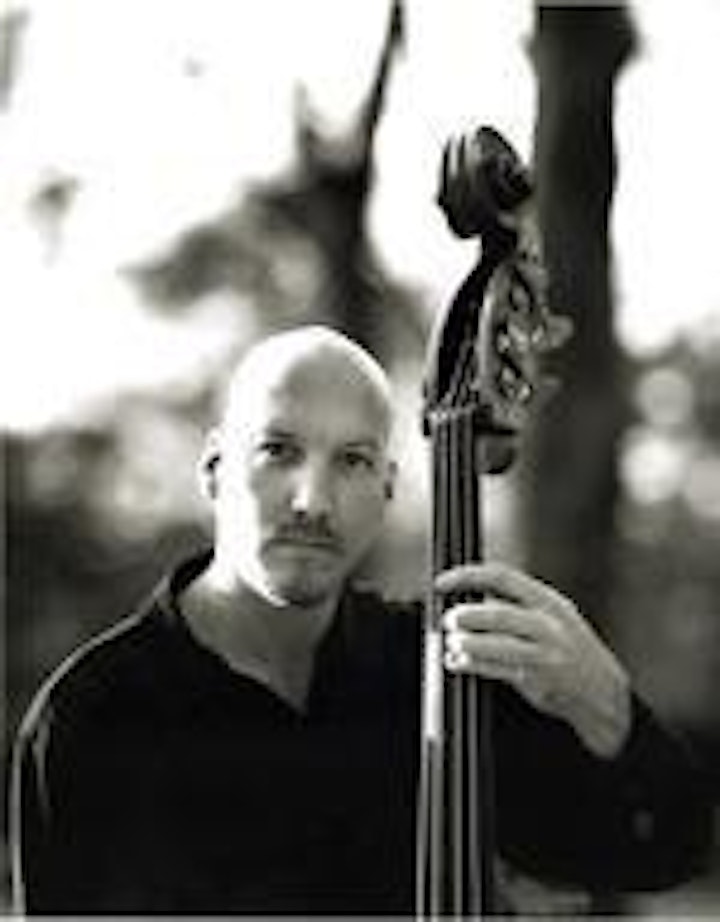 Scott Colley, the bassist of choice for such jazz legends as Herbie Hancock, Jim Hall, Andrew Hill, and Michael Brecker. His remarkably empathetic skills, strong melodic sense and improvisational abilities have served him well in groups led by colleagues Chris Potter, Adam Rogers, Brian Blade, David Binney, and Kenny Werner. But it is as a composer and bandleader in his own right that Colley has flourished in recent years, as evidenced by a string of recordings, beginning with his 1996 debut Portable Universe, (Freelance) and continuing with 1997's This Place (SteepleChase), 1998's Subliminal (Criss Cross), 2000's The Magic Line (Arabesque) 2002's Initial Wisdom (Palmetto), 2007's Architect of the Silent Moment (CAM jazz), and the 2010-release, Empire (CAM jazz).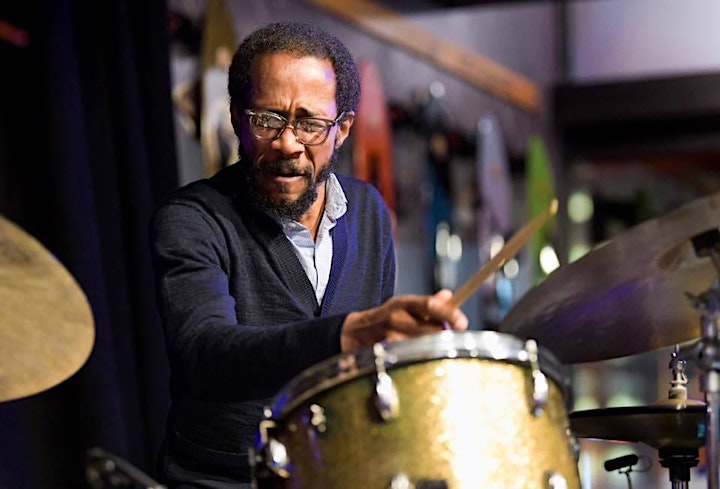 Brian Blade
Brian BladeA native of Shreveport, Louisiana, Brian Blade established himself as a versatile and highly creative and musical drummer early in his career, appearing on albums by Kenny Garrett and Joshua Redman, followed by recordings with countless others. Making his mark as a bandleader and original composer,
Blade released his first album, Brian Blade Fellowship, at the age of 27 in 1998 and followed two years later with Perceptual, both on Blue Note. Always an in-demand sideman and collaborator, Blade continued to work with a wide range of artists, including Bob Dylan, Joni Mitchell, Bill Frisell, and Wayne Shorter whose quartet he's been a member of for 15 years. Ten years after releasing his first album as the Brian Blade Fellowship, Blade returned with Season of Changes in 2008, followed by the solo Americana, singer/songwriter effort Mama Rosa. The Fellowship's fourth album together, Landmarks, was released in 2014.