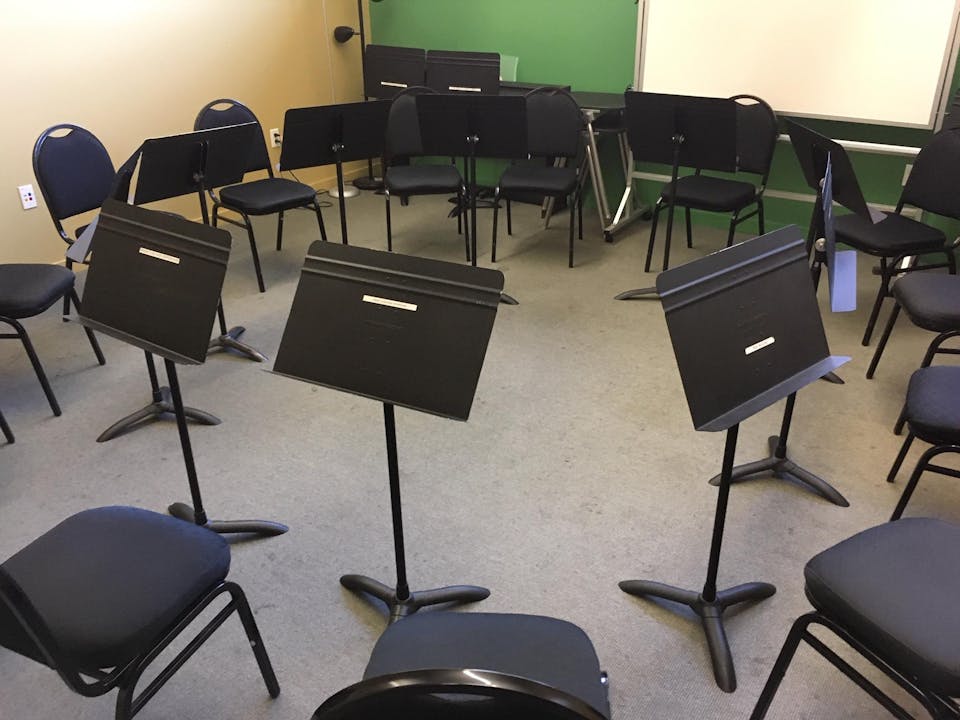 A longtime Freight favorite! Class runs from 1/8/20-2/12/20
Strum & Sing
Tamsen Fynn
$130.50 - $155.00
Sales Ended
Strum & Sing w/Tamsen Fynn
Tamsen Fynn will be leading Strum & Sing, for anyone who wants to strum an instrument while singing a song.
Four chords are required: A D E G
Just bring any well-tuned strumming instrument, the ability to play the four chords above, and a sense of humor.
We will break it down and build it up, with an emphasis on fun and musicality.
When I started leading the Freight & Salvage Women's Singing Circle in 2011 I wanted a group that sang together for joy, levity, and comfort. Now I've decided to add Strum & Sing on Wednesday nights so I can share some ways to begin the process of integrating the instrument and the voice with comfort and understanding. I find an instrument helps with learning songs consistently, leading songs in a group, and performing songs. An instrument can be grounding and liberating, offering a groove and the support of chords. After a childhood of singing and performing, I learned the guitar one summer when I was a camp counselor because it allowed me to lead sing-alongs with the kids. It was so much fun, I never put it down again. Over the years I have tried various guitar instruction methods, but I often find they are heavy in theory and soloing. We will focus specifically on strumming for the richness it brings to singing a song. I will also tuck in some vocal tricks and warm-ups, and aim to increase both confidence and motivation, leading to more playing and more music!
I have taught music for more than twenty years, completed my MA in education in 2015, and have plenty of empathy for anyone learning something uncomfortable or new because of my own struggles in various classes. My aim is to offer the most helpful, effective instruction without getting bogged down in theory. Since Strum & Sing is a new course, I've included testimonials below from the singing circle I've lead since 2011.
"Tamsen's Singing Circle is the best night of my week, I always leave happy and energized, with music in my head. The glow lasts."
"A welcoming singing group for all levels, even the most beginning of beginners! Tamsen is a highly-skilled vocalist and musician but also the friendliest. She sets the tone for a no-pressure atmosphere which somehow enables us to become better singers! Great class!"
"As someone who hadn't sung since early childhood, I felt instantly welcomed and warmly accepted by Tamsen and our group. We all have different levels of musical expertise and ability but it matters not….we make beautiful music together! I have become so much more confident and joyful in my singing through our weekly get-togethers. If you have often thought to yourself, "I'd really like to do more singing," then this is truly the best place to do just that!"
"Tamsen's women's singing circle is what got me singing again as an adult. Her class was pure joy; it became the highlight of my week. The singing circle turned me on to a lot of folk and American traditional music, which I found I had a real affinity for. I love the songs in her songbook and Tamsen also provides voice instruction in her classes, which I found very helpful. The singing circle can be addicting so be forewarned! Many of her students continue to return to her classes years after they first started singing with Tamsen and even meet outside her classes to continue to sing together from her songbook in the harmonies Tamsen taught in her classes."
"Singing with Tamsen and the Women's Singing Circle is one of the highlights of my week. Singing with the group is fun and a great stress reducer, I always leave feeling rejuvenated. I love learning new songs and remembering old ones. Tamsen holds the classes with grace and good humor, encouraging safety within the group. There are plenty of opportunities for growth and camaraderie. A sweet sweet time!"
Tamsen Fynn
A musician and educator, Tamsen Fynn has a strong background in many styles of singing: from rock, folk, and children's music to classical, jazz, and gospel. A performer in the Bay Area since 1995, she currently writes music and sings in a 3-piece band and leads the women's singing circle at The Freight & Salvage. Tamsen has an MA in education and has written, recorded, produced, and released material for seven cds. She also co-owns Morell's Bread with her husband, Eduardo Morell, making traditional sourdough breads for the Thursday and Saturday Berkeley Farmers' Market.