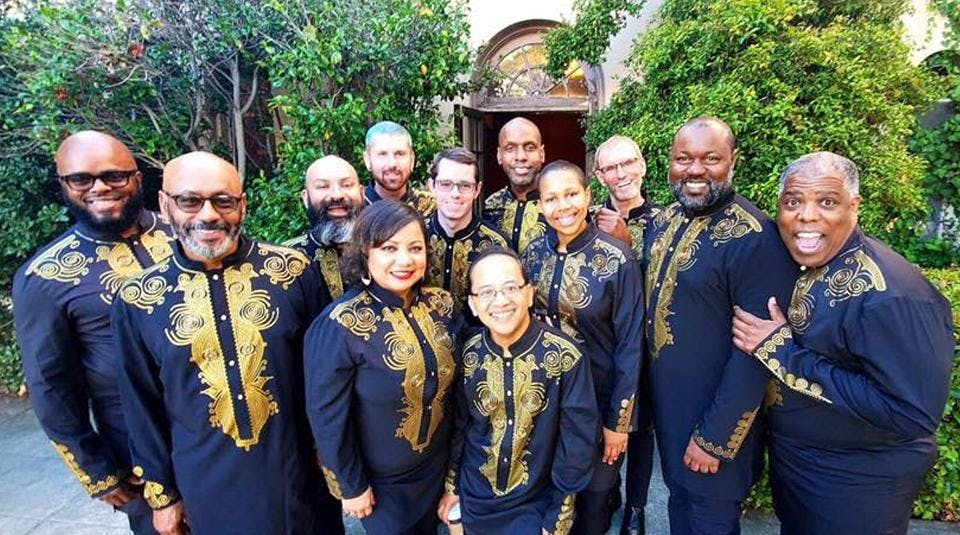 DUE TO UNFORSEEN CIRCUMSTANCES, THIS SHOW HAS BEEN CANCELED
SWAG Holiday - CANCELED
Commemorate this soulful holiday season with the volunteer mixed vocal ensemble of SWAG (Singers With A Goal) at the Freight!
This ensemble is widely known for its harmony, colorfully rich tones and pulsating urban rhythms, SWAG continues its community building by bringing love, peace, joy, hope and togetherness to the East Bay with its December 19th show in Berkeley. The show features 18-20 singer members, a 'live' house band and some additional support from local Bay Area artists!
What you'll experience is a kaleidoscope of programming built just for those familiar with SWAG and new audience participants alike, the show will blend gospel, soul, R&B, contemporary, and stunningly reverent SATB pieces, with a live 3 piece band that is sure to have you clapping, smiling, foot-stomping, praising and loving the art, music and visuals right before your very eyes & ears.
SWAG the vocal ensemble was founded in February 2013. The SWAG Foundation as a 501c(3), non-profit came into existence in January 2018 by Mike Sese, Sanford Smith, & Jeff Benson, after discovering a need to change the narrative and to consider current problems with underserved, underrepresented, marginalized, communities of color (elderly & youth), social justice, war, racism, immigration, mass incarceration, religion, LGBTQIA+ & Queer and trans homophobia, and national discourse.
The SWAG Foundations mission is to build a global social justice movement to end these atrocities while working to eliminate the racial inequities in our own communities and around the globe. There is a need for intersecting ideas, spaces, identities, that are equally multidimensional in ending systematic racism and homophobia in school, at home and work. From its inception, SWAG has provided a safe environment for music production, staging & development, arts exchange, and dialogue between generations of vocal musical activists, community members, LGBTQIA+ individuals, and academics from all communities and cultures.