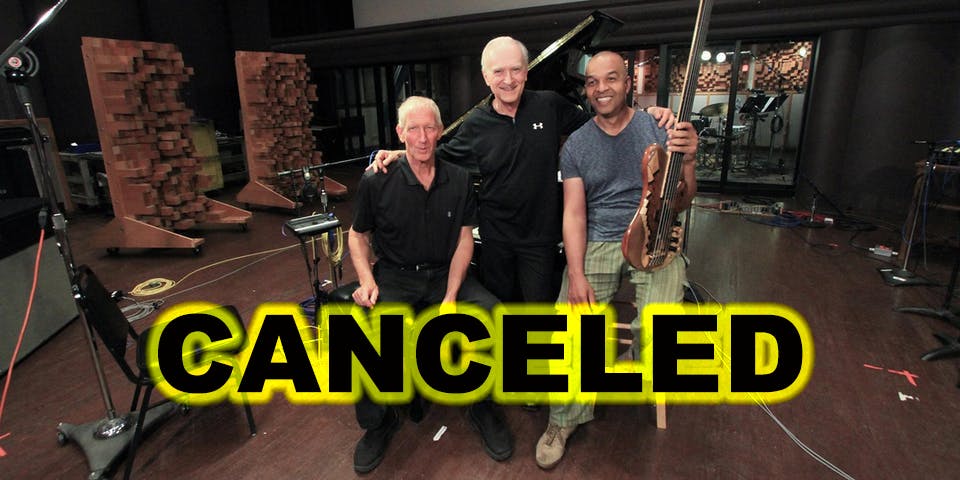 This Show Has Been Postponed
Ted Moore Trio
Phil Markowitz, Kai Eckhardt
Ted Moore Trio CD Release Concert
THIS SHOW HAS BEEN CANCELED
Ted Moore Trio
The Ted Moore Trio cd release concert featuring NY jazz icon, Phil Markowitz (the Sax Summit Band) on piano and world renown bassist, Kai Eckhardt (John McLaughlin). The trio will perform all original compositions and arrangements by Ted Moore from their new cd entitled, The Natural Order of Things, recorded by Grammy-winning engineer, Leslie Ann Jones at Skywalker Sound in Marin County. The Ted Moore Trio continues to expand what is possible within the traditional piano trio. The music for this recording, while offering a proper nod to tradition, embraces musical influences from Brazil and Spain along with Ted's love of classical music and its forms.
"The venerable piano trio gets a much-needed shot in the arm on The Natural Order of Things. This bracing session has all the earmarks of a classic in the making" Mark Holston, JAZZIZ and All About Jazz
"Drummer Ted Moore and bandmates Phil Markowitz (piano) and Kai Eckhardt (bass) deliver a captivating trio date on The Natural Order of Things with eight original compositions that touch upon the drummer's international palette of influences from Spain to Brazil and from Miles to shades of Aaron Copland's orchestral ode to Appalachia (expressed here in the trio form of "Simple Gifts")." Jazz West
Youth/Student discount tickets are available by using the access code: STUDENT.