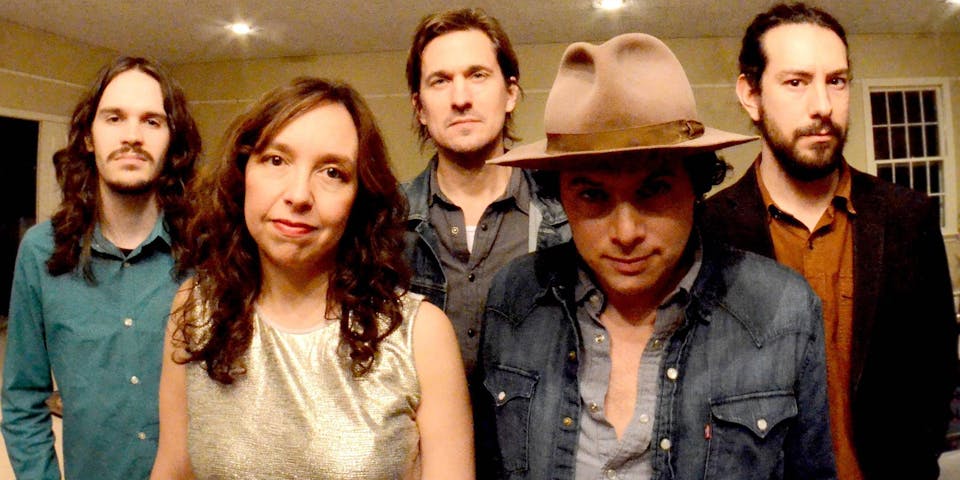 The Mammals
The Mammals
The Mammals are a warm-blooded party band with a conscience, led by songwriting multi-instrumentalists Mike Merenda and Ruth Ungar. Their live concerts are healing and inspirational. It's not just the magic of their combined voices; Ruth Ungar's remarkably soulful grace and Mike Merenda's hushed and intimate ease, it's also the lyrics themselves that strike deep, sparking unexpected smiles and full-room sing-alongs.
The title track of their 2018 album Sunshiner was nominated for Folk Alliance International's Song of the Year. Their 2020 album Nonet is poised to make an even bigger connection with listeners worldwide, brimming with The Mammals' unmistakeable hope and authenticity. Like a shimmering wall of sound, with sparkling piano and banjo, pulsing double-drums, and soaring fiddle and organ, their courageous dynamics will draw you in, lift your spirits, and renew your heart.
The Mammals will perform as a quintet: Ruth Ungar (fiddle, guitar, ukulele), Mike Merenda (guitar, banjo), Konrad Meissner (drums), Kevin Williams (keys), Robert Burke Warren (bass)
"Hailed by many as Americana trailblazers, Ruth Ungar and Mike Merenda, happily married and exuding togetherness on stage, are also gently-mannered activists with well-crafted songs that successfully ask potent questions of politicians and raise issues to probe how we can improve the planet." - Mike Ritchie, Celtic Music Radio UK
Youth/Student discount tickets are available by using the access code: STUDENT.