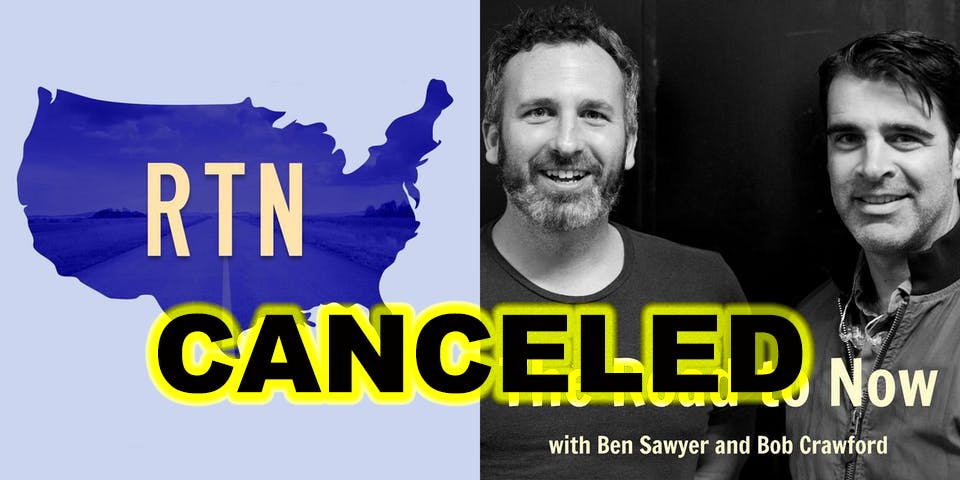 The Road to Now
Dr. Benjamin Sawyer, Bob Crawford
The Road to Now live podcast recording at the Freight & Salvage in Berkeley, CA.
This show has been canceled.
The Road to Now explains the history behind important events and outstanding individuals of today's world. Created in 2016 by Dr. Benjamin Sawyer and Bob Crawford, a founding member of the Grammy-nominated band The Avett Brothers, The Road to Now has brought historians, politicians, journalists and artists to the table for conversations that illuminate the map that brought us to where we are today.
As individuals, we make sense of our place in the world through our own personal experiences. We weave a unique narrative, but the world we recognize comes from those who came before us. The Road to Now podcast seeks out those stories through a series of conversations with pioneering individuals. In short, we look at the road of the past to understand how we arrived in the present.
Bob Crawford
Cohost/CoFounder
Bob plays bass for the Grammy-nominated band, The Avett Brothers and is managing director at The Press On Fund. Bob is an avid reader of history, and is currently pursuing his MA in History. His favorite president is Martin Van Buren (he has a signed letter by MVB hanging in his house). You can follow Bob on twitter at @BobCrawfordBass.
Dr. Benjamin Sawyer
Cohost/CoFounder
Ben is Senior Instructor of History at Middle Tennessee State University, where he has worked since earning his his PhD in history from Michigan State University in 2013. Ben has taught history at the university level for over a decade, is a former Fulbright Fellow in Russia (2011-2012) and has published on the exchange of ideas between the US and Russia in the 20th century. Ben is also a stand-up comedian who has performed across the US, and the writer/host of the live comedy game show Perfect Timing. He has been in car accidents on three continents. You can follow him on twitter at @Ben_Sawyer.
Youth/Student discount tickets are available by using the access code: STUDENT.