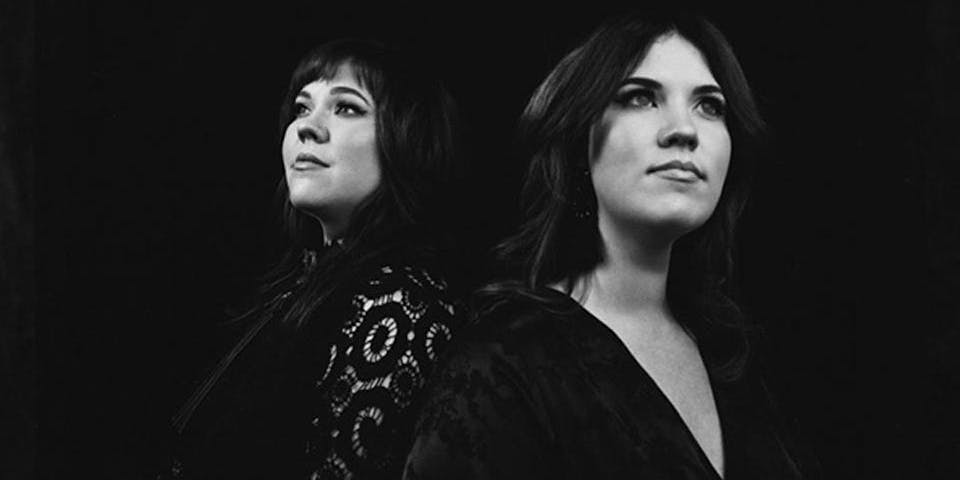 The Secret Sisters
$20.00
On Freight & Salvage
The Secret Sisters
"As we age, we face obstacles that are beyond our control. Some forces are internal: insecurity, anxiety, fear. Some are external: the loss of loved ones, an unjust system and the fragility of time. Yet the mark of maturity is how you respond when you realize you're not in control. Where do you find your resilience? This album is a reflection of us coming to terms with how to find our power in the face of an unfair world. These songs lead listeners past "where happy man searches, to a place only mad women know." We question our purpose, our relationships, our faith. Trading the fears of our youth for the dread that rages within us as mature women.
With Saturn Returns, our hope is that women can feel less alone in their journey through the modern world. We need each other more than we ever have; the less competition and the more inclusiveness and understanding, the better. We are southern women in the 21st century, convicted by our beliefs." - The Secret Sisters
Awarded "Best Country Singer" in the LA Weekly's 2018 Best Of, you can feel Leslie Stevens' voice reach the nails in the doorframe. She spins a high craft, with songs about donkeys and drinking and driving in heaven— and just when you thought she might light your living room on fire with a giggle, she'll blast you through the skylight into outer space. The LA Times calls her "one of the city's best" and Chris Ziegler (LA Record) explains that Leslie has "the kind of voice you'll realize you've been waiting to hear since forever." She's sung on records by Jim James, Father John Misty, Jonathan Wilson, and live with Joe Walsh, Jackson Browne, and John Fogerty, as well as other musicians not beginning with the letter "J." Brave lyrically and vulnerable in spirit: Leslie never shies away from laying down what's what, if only to leave a mark on the most golden part of your soul.