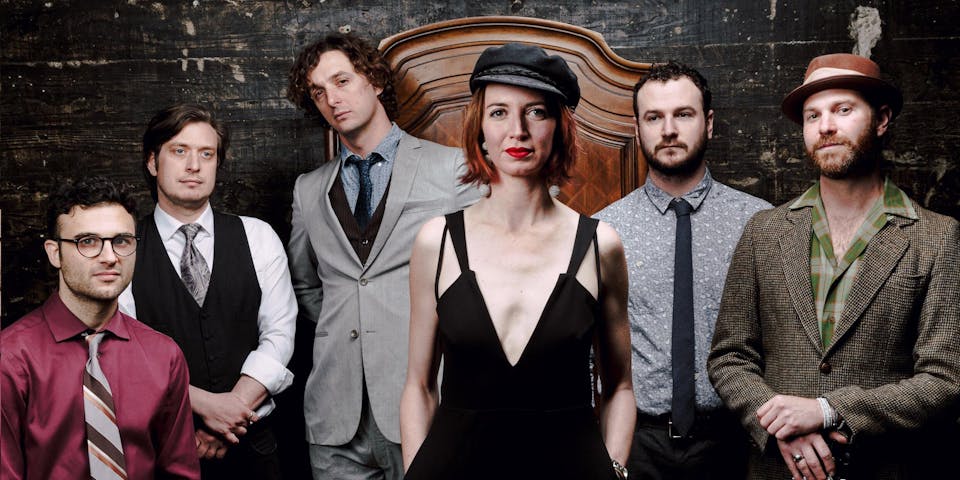 THIS SHOW HAS BEEN CANCELED DUE TO UNFORSEEN CIRCUMSTANCES
Tumbledown House
Charles Darius and Friends
Tumbledown House - Dance Floor Open!
THIS SHOW HAS BEEN CANCELED DUE TO UNFORSEEN CIRCUMSTANCES
All ticket purchases are in the process of being refunded. For questions or more information about your refund, please contact Eventbrite customer support at 855-872-1525, or the Freight & Salvage box office at (510) 644-2020, x120
To celebrate the new decade, Tumbledown House has released an EP of songs written in the early 1920's made famous by artists like Bessie Smith, Ella Fitzgerald, Billie Holiday, and Peggy Lee. The band put its own spin on the music—sometimes changing the genre, perhaps adding original lyrics that were lost over time, or adding a solo instead of a scat, and will be performing the EP in its for their first show at The Freight. The show will be opened with a set by local luminary Charles Darius and friends from The Rabbit Hole Orchestra.
Tumbledown House
"Launched in the drizzly climes of Portland, Oregon by smoky-toned singer Gillian Wolfe and producer, guitarist and harmony vocalist Tyler Ryan Miller, Tumbledown House has thrived since relocating to the Bay Area in 2012, honing a sinewy, speakeasy sound with some of the region's finest musicians. Focusing on beautifully crafted original songs, the band balances spacious, loose-limbed arrangements with precisely calibrated dynamics and tightly coiled energy… Tumbledown House brings together instrumentation that evokes the small combos of the swing era, while delivering songs that feel as if they were composed the day after tomorrow." - Yerba Buena Gardens Festival, 2019
Modern speakeasy music. Gritty saloon jazz.... San Francisco Bay Area songwriting deviants Tumbledown House have never been easy to describe. Whimsical, story-based songs are delivered by velvety vocal powerhouse Gillian Wolfe over a blend of vintage jazz, blues, tango, and klezmer. Tumbledown House has supported acts such as Crooked Still, Brandi Carlile, and Keller Williams, and recorded their second album with members of New Orleans' Dirty Dozen Brass Band. Tumbledown House has performed over 900 shows in 35 states and continues to perform nationally and abroad.
Youth/Student discount tickets are available by using the access code: STUDENT.