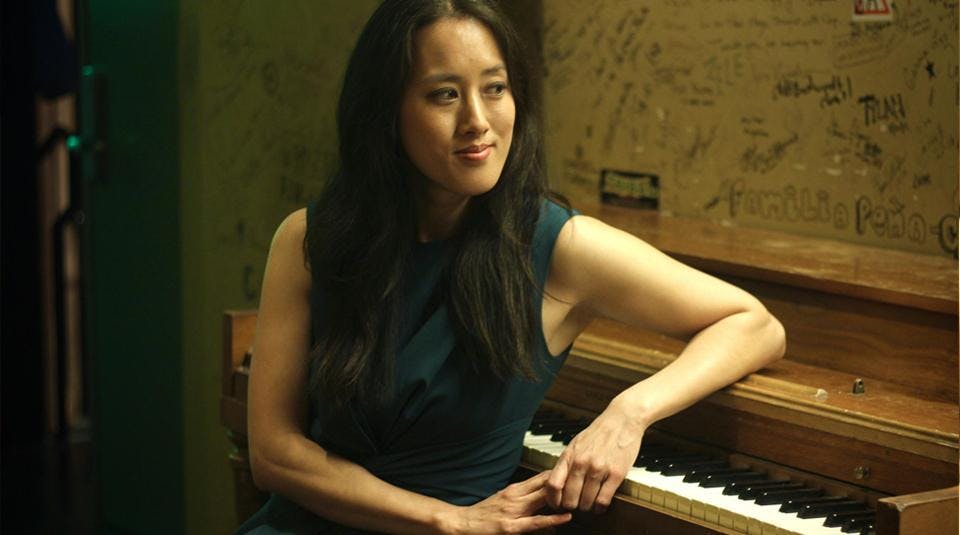 intimate, complex, and deeply thoughtful
Vienna Teng - SOLD OUT
Alex Wong
$19.00 - $38.00
Sales Ended
Vienna Teng at Freight & Salvage in Berkeley, CA
We are SOLD OUT of advance tickets for this show. There will be standing-room-only tickets available the night of the concert at the door starting after 8pm, once the music has started.
Join us in the showroom from 7:15-7:45 for a pre-show conversation presented by our Education Department. Music journalist Yoshi Kato (SF Chronicle, Palo Alto Weekly, DownBeat) will interview Vienna Teng about her music career and her work in the sustainability/environmental sector.
Vienna Teng
Vienna Teng is a singer, songwriter and pianist based out of Boulder, CO. Her albums Waking Hour and Warm Strangers both reached the top five of Amazon.com's bestseller list, and she won the 2010 Independent Music Awards' Vox Pop vote for her album Inland Territory. Her 2013 album, Aims, received four Independent Music Awards, the most awards any artist has received in a given year. She has appeared on The Late Show with David Letterman, NPR's Weekend Edition, CBS's Early Show, and CNN's NewsNight with Aaron Brown. She has toured with Joan Baez, Brandi Carlile, Duncan Sheik, Madeleine Peyroux, Joan Osborne, Sarah Harmer, Marc Cohn, and the Indigo Girls, among others. In addition to her performing and composing career, Vienna recently received an MBA/MS from the Erb Institute for Global Sustainable Enterprise at the University of Michigan. She is a native of Saratoga, CA, and holds a Computer Science degree from Stanford University.
Alex Wong is a Nashville-based producer, writer and performer whose signature sonic style resonates in all he creates–from cinematic pop soundscapes to electronic tinged theater scores to his honest, direct songwriting. He has produced recordings with leading artists such as Delta Rae (Sire/Warner Bros), Ari Hest (Downtown/Mercer Street), Elizabeth and the Catapult (Verve/Forecast), Melissa Ferrick (MPress Records), Vienna Teng (Rounder/Universal) and Grammy nominee Ximena Sarinana (Sire/Warner Bros.) with whom he performed at both Coachella and SXSW in 2012.